In The Media
HDR's Environmental Sciences Building Opens at University of Sydney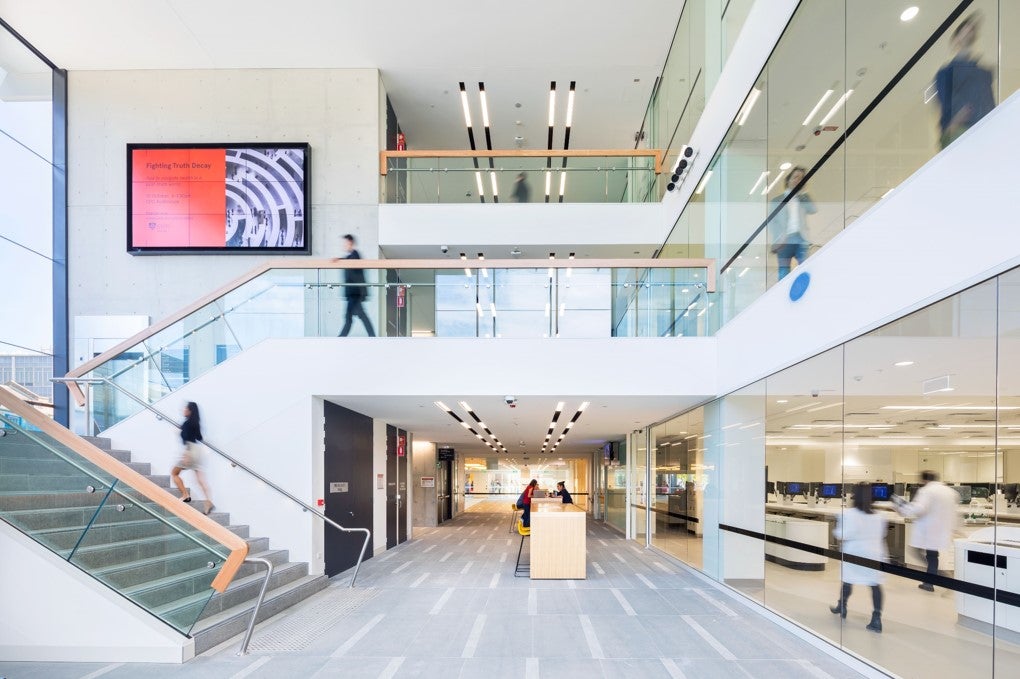 The HDR-designed University of Sydney Life, Earth & Environmental Sciences building transforms a complex site into a visually interesting and beautifully functional building that has an aspirational quality, both internally and externally.
The new eight-storey landmark teaching and research building aims to "put science on display". Extensive glazing opens the building for natural light and views and creates a sense of transparency from both inside and out.
A key feature of the building are its three "superlabs" — large-scale spaces used for teaching and research that are intended to facilitate collaboration and the free exchange of ideas.