Podcast
Speaking of Design Ep. 3: Rebuilding a War-Torn Country with Hope
\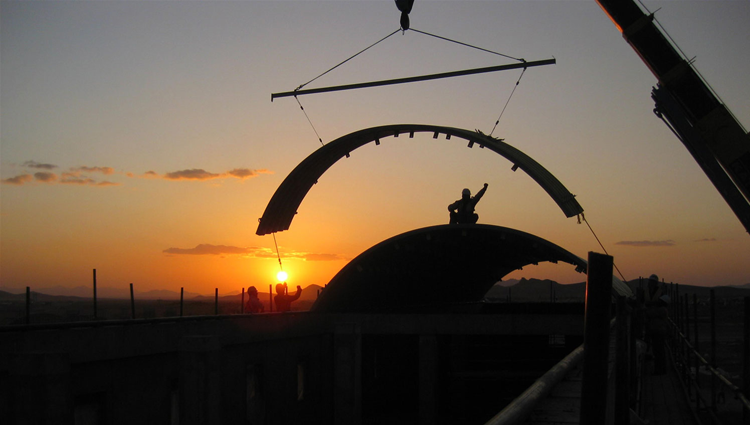 As U.S. forces drew down in Afghanistan, a new phase of counterinsurgency strategy took place. In support of the U.S. Department of Defense, an Air Force Civil Engineer Center program sought to strengthen Afghanistan's national security by building new universities, government buildings, training sites, barracks, recruiting stations, air bases, roads, bridges and other facilities needed for the country's security forces. However, for the American construction management team providing leadership, oversight and training, the program amounted to more than the facilities. It was about creating professional jobs for Afghans, boosting the economy and providing hope.
Featured on the Episode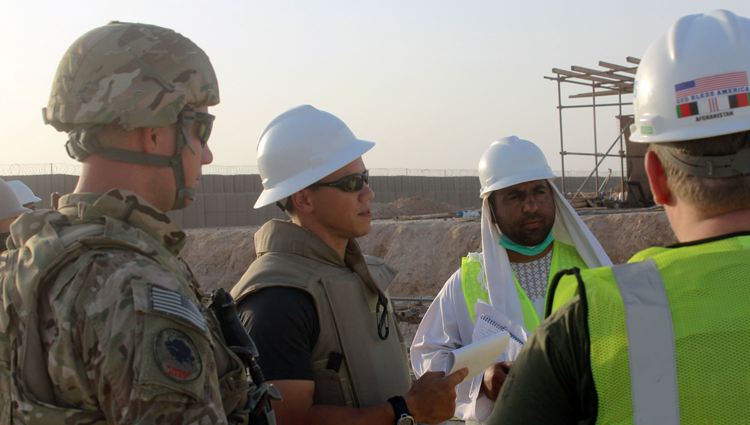 The construction management team brought military and Middle East experience to the program, which included more than 300 buildings across 46 project sites in 10 regions of Afghanistan. Together, this group has led a team of engineers and professionals supporting the U.S. Department of Defense and other federal clients for more than a decade.
Serving as a program manager, Chewy Johnston brought experience as a U.S. Air Force Officer with over 20 years of active duty service in the Middle East and around the world. He accumulated over 3,000 hours of flying experience and flew 40 combat missions over Iraq.  
The program director, Sean O'Brien, graduated from the U.S. Air Force Academy before spending nearly a decade as an Air Force Civil Engineering Officer serving on a variety installations and projects. 
Nick Acay served as a project manager, bringing nearly a decade of experience serving U.S. Department of Defense clients, including the last seven years leading construction management projects in Iraq, Afghanistan and Qatar. 
The program's quality control manager, Bill Wright, spent nearly 24 years in the U.S. Navy. He served as a Surface Warfare and Surface Tactics Officer, among several other roles around the world. 
---
About Speaking of Design
There's a story behind every structure in our world. Speaking of Design brings to life the engineering, architecture and science that create the world around us. The show centers on innovative infrastructure that makes cities more efficient, breathtaking architecture that changes the way we feel about our communities, and restoration of our natural resources to preserve them for future generations. Some of the most distinguished professionals in the industry join Danny Sullivan and John Tourek of HDR to bring you stories and sounds from the world of engineering, architecture and beyond.
Subscribe to Our Podcast
Sign Up for Podcast Updates
We'll let you know when a new episode of Speaking of Design launches, or when we have new content related to a previous episode.