In The Media
UC San Diego Takes an Innovative Approach to Equipment Processing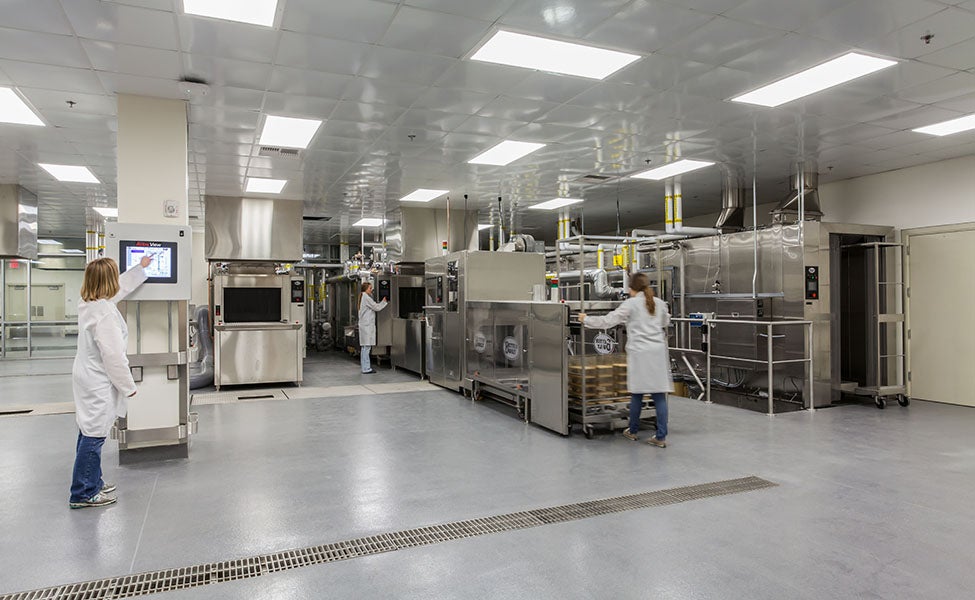 In the April 2017 issue of ALN Magazine includes a feature story on the innovation at play in the new Centralized Research Support Facility for the University of California – San Diego (UC San Diego). In What Research can Learn from Food Processing and Car Washes, Dr. Phil Richter from UC San Diego and Diane Hamlin from HDR discuss how the design of a centralized equipment processing system was informed by observing processes used outside of the industry — including protocols at food processing factories. The system functions with the efficiency and precision of an automatic car wash — with the unsanitized cages that come from a single facility being sanitized and returned to the exact same facility, with minimal human contact. Cost and resource savings being realized by UC San Diego are highlighted.
Read the full article on ALN's website.
Discover the  Centralized Research Support Facility.