NEWS
HDR | Hurley Palmer Flatt Wins Best Refurbished/Recycled Workplace BCO for Offices Northern Awards
HDR | Hurley Palmer Flatt's building services project, RB plc's state-of-the-art Science and Innovation Centre in Hull, England, was last night named Winner in the Best Refurbished/Recycled Workplace Category of the British Council for Offices Northern Awards.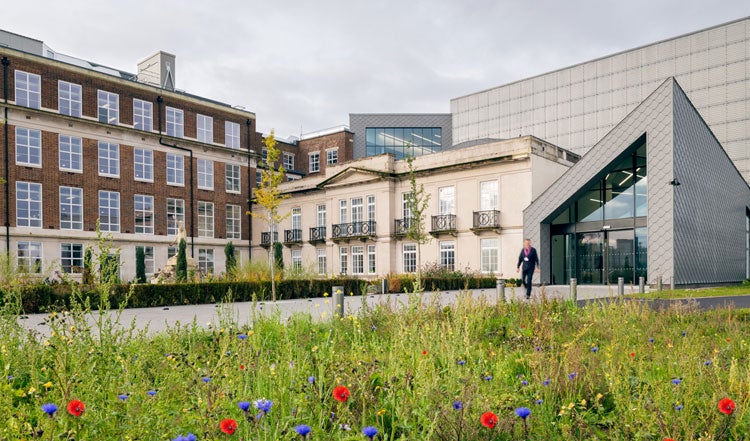 HDR I Hurley Palmer Flatt completed building services for the S&I Centre, with brand new consumer health laboratory facilities, consisting of the refurbishment of the existing Kingston Works North, office building, as well as creating the new GMP laboratory building and a linking atria, known as the Innovation Pathway. HDR I Hurley Palmer Flatt worked closely with architects Ryder and Scott Brownrigg to create a flexible, energy efficient scheme.
Another key feature of HDR I Hurley Palmer Flatt's approach to the GMP Building Services' design was to utilize off-site prefabrication of the large roof plant room which houses, heating & steam boilers, water tanks, pumps, RO water treatment plant, Gen Set and UPS. This meant the construction of the plant room could progress alongside the construction program and be could be delivered to site and craned onto the roof.
The building has been designed to be sustainable and energy efficient, as part of RB's commitment to continually reduce emissions while growing the business.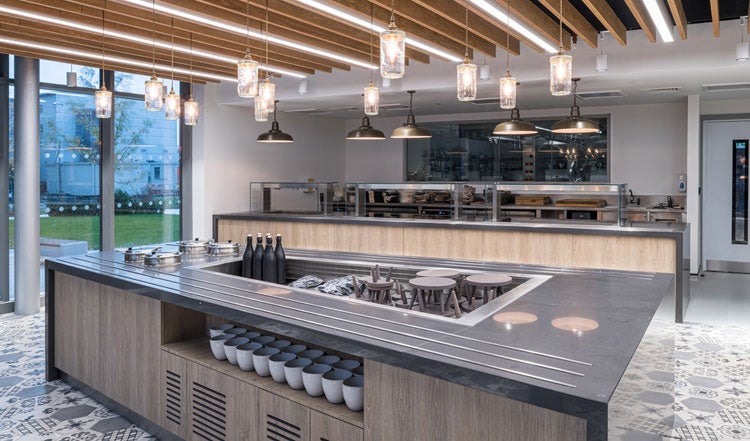 Key low energy and sustainable design features include PV cell electrical energy supplies, rain water harvesting, VRF reverse cycle heat pump systems for heating and cooling within KWN and The Humber Suite and the linking Innovation Pathway atria.
Carbon Monoxide sensing and air system modulation was also installed within all areas of occupancy fluctuation. LED lighting features throughout with intelligent and addressable lighting controls.
Design features have been benchmarked against the globally recognized LEED standard, with the target rating for the S&I Centre being LEED Gold.
The new facility not only sets a new green benchmark for the client, but has also created a vastly improved working environment, ensuring that RB remains at the forefront of pharmaceutical research.
One of the BCO's primary objectives is to define excellence in office space. As part of this objective their annual Awards Program provides public recognition for top quality design and functionality and a benchmark for excellence in workplaces.
The grand finale of this world-class competition will take place on Tuesday, January 26, 2021, when the regional winners are brought together for the fiercely fought national awards final.
RB Science and Innovation Centre, Dansom Lane, Hull
Client: Reckitt Benckiser
Owner: Reckitt Benckiser
Occupier: Reckitt Benckiser
Project Manager: Groma Consulting
Quantity Surveyor: AECOM
Architect: Ryder Architecture
Interior Designer: Scott Brownrigg
M&E Engineer: HDR | Hurley Palmer Flatt