NEWS
HDR Bolsters Australian Education & Science Sector with Hires + Promotions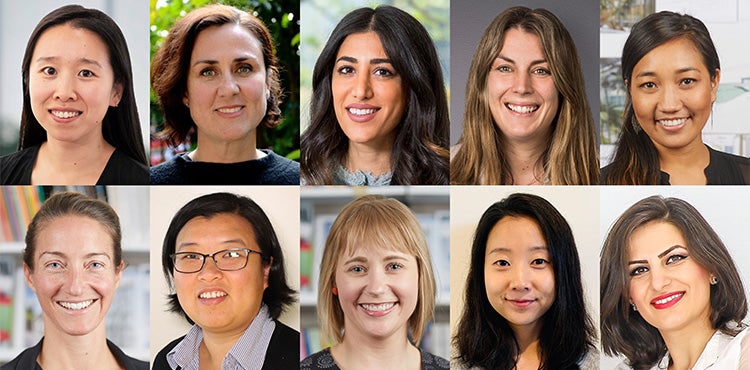 HDR has strengthened its Australian education and science sector capabilities with a number of hires and internal promotions following significant project wins — and as part of the practice's commitment to learning, development and diversity in the industry. 
The burgeoning senior leadership team now consists of Director and Tertiary Education Project Leader Alex Wessling; Director and K-12 Education Project Leader Jacqui Straesser; Senior Laboratory Planner Amy Papas; and new Project Leader and Senior Architect Simone Benvenuti. With a combined 70 years of experience, they are committed to designing high-performance buildings, delivering smart infrastructure and pushing boundaries at a time when education, science and health are converging. 
HDR's National Director of Education and Science Graeme Spencer said he is proud to be part of a team that has 80% female representation across project leadership roles. "At a time where women make up just 16% of STEM qualifications, our senior leadership team is shifting the dial on the delivery of highly technical, complex projects across the education and science sectors. With continued commitment to diversity, collaboration and transdisciplinary innovation, we are well positioned to build resilient and inclusive infrastructure for the communities we serve into the future."  
With an interest in new and emerging typologies, learning and development is not only critical to the future of the sector but also to the makeup of HDR's Education and Science team. 
"With this unique opportunity comes a commitment to developing and growing talent from within," Wessling said. "We are evolving at the pace of the sector, and it is our responsibility to share our cross-sector expertise and diversity of thought to design highly adaptable laboratory research facilities. These places should cultivate knowledge transfer, deliver major health and education infrastructure and precincts, and democratise learning environments to deliver equitable, student-centred outcomes for a new generation."
"In collaboration with our global counterparts, we have created an interconnected pool of knowledge, and the Education and Science team is working in partnership to traverse silos and deliver deeply technical outcomes underpinned by performance and innovation," said HDR Managing Principal Cate Cowlishaw.
About HDR
For over a century, HDR has partnered with clients to shape communities and push the boundaries of what's possible. Our expertise spans more than 11,000 employees in more than 200 locations around the world — and counting. Our engineering, architecture, environmental and construction services bring an impressive breadth of knowledge to every project. Our optimistic approach to finding innovative solutions defined our past and drives our future.