Research
Lead in Drinking Water: What Utility Companies Need to Understand About Lead Levels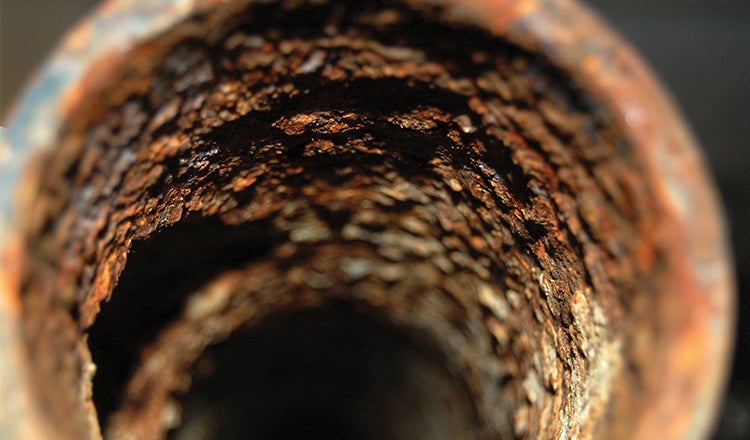 The Flint, Michigan, drinking water crisis signaled a new impetus for understanding lead in pipelines. From regulations to water quality, operations and infrastructure, water utilities want to understand the many aspects of lead and its effect on community water systems. We examined lead's complexity in two published articles.
HDR's Thought Leader Phil Brandhuber Discusses Lead and Maintaining Water Quality
The American Water Works Association Inorganic Contaminants Research committee recently kicked off an Opflow series dedicated to examining lead.
The first article, "Lead in Drinking Water: Past, Present, and Future," details the background of lead in plumbing materials and discusses past and current regulations and potential future ones. HDR's Phil Brandhuber was a contributing author to this December article.
The second article, also written by Brandhuber, is titled, "Manage Water Quality to Control Lead in Drinking Water." This January article explains why maintaining suitable and consistent water quality conditions is critical for minimizing lead corrosion.
More About Phil Brandhuber, HDR Fellow
Phil Brandhuber is a senior professional associate with over 20 years of experience with water quality and drinking water treatment. His recent efforts focus on the occurrence and treatment of inorganic contaminants including arsenic, chromium, perchlorate lead and nitrate. He is active in AWWA, an HDR Fellow and a principal investigator for HDR's Water Institute.
Support for Water Utility Directors - Do You Have Questions for Phil Brandhuber?
Suggested Topics
Monitoring lead levels?
Checking our risk for lead?
Staying in compliance with the lead and copper rule?
Mitigating lead contamination?
How can HDR help?
water [at] hdrinc.com (Submit Your Question)