NEWS
HDR Taps Jason Heinrich as Building Performance Lead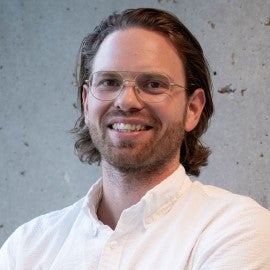 As HDR continues to grow its regenerative and carbon-balanced building portfolio, Jason Heinrich, P.Eng., Architect AIBC, MRAIC, has joined the firm as building performance lead.
Heinrich's role is unique in that he will combine his expertise in both architectural design and building performance analysis.  He will collaborate with and support design teams to further elevate sustainability into a project's design process from day one.
Heinrich's passion for an integrated approach to design makes him ideal for this new position. "I like to leverage computational tools not to replace the design process, but to enhance it by providing real-time feedback to designers — myself included — allowing us to explore design spaces quickly and efficiently," he said. "I'm thrilled to be in a position where I can not only collaborate with design teams, but also develop tools and processes to make sustainability fully integrated into our designs and decision making."
Heinrich's 10 years of experience is split between mechanical engineering and architecture, with a portfolio of projects that incudes institutional and commercial buildings as well as larger district energy infrastructure projects and hospital campus energy planning. Most recently, he was an architect at DIALOG. He has led two award-winning competition entries for the Architecture at Zero Competition. His graduate thesis project at the University of British Columbia was also selected for a Lafarge Holcim Next Generation Sustainability Award.
In addition to his responsibilities at HDR, Heinrich is also an adjunct professor at UBC where he teaches parametric design with an emphasis on analysis and optimization. He has presented early stage energy tools at the Building Simulation Conference as well as an ecological engagement session at the Living Future unConference. Recent volunteer work includes the design and construction of a renewable biogas plant in Northern India as well as a masterplan for a sustainable agriculture educational centre in Malawi.