Article
Embracing Building Information Modeling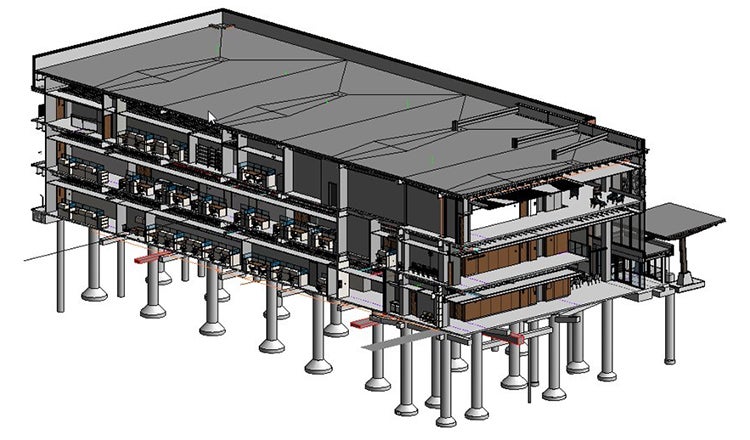 Over the years, the architecture, engineering and consulting industry has evolved greatly in relation to sustainable building design. JJ Tang, director of HDR's federal facilities was recently featured in Construction Tech Review in their Building Automation Edition on current trends in the industry and embracing BIM. As a nationally recognized leader in federal architecture, J.J. Tang has led the design of many federal facilities that are critical to our country's defense and to United States security around the world in the past two decades.
A couple of decades back, sustainable design was a buzz word in the A/E/C industry. The industry was looking for a leader to champion the sustainable design movement. The Leadership in Energy and Environmental Design rating system had just emerged. The Department of Defense was one of the first champions of sustainable design movement in requiring LEED silver rating facility design for all DoD buildings above a certain size. Since the federal government was the largest buyer of architectural and engineering services, this move received a lot of attention and started to put sustainable design on the map in the A/E/C industry. Now sustainable design is the norm, thanks to the federal government's effort in championing this.
HDR's 3D building information management initiatives began in earnest in 2008. Before that, designers were predominantly working with 2D drawings, using AutoCAD. HDR designed pilot projects in Revit, trying to capture information and design in a true 3D model. At that point, HDR was the frontrunner to implement 3D building information management technology in the industry. Since 2015, all HDR projects have been using 3D BIM.
To the young professionals in the industry, JJ advises them not to be too technology-dependent. Even with amazing advances in design, he feels this generation relies too much on the technology and starts to lose some of the basic, fundamental human design ingenuity. Even in this world of 3D modeling, he feels designing is something very personal. Finally, young professionals need to remember that people will ultimately live, work or play in these spaces, so they should bring their personal touch to the entire process.