In The Media
Groen Discusses Decentralization of Learning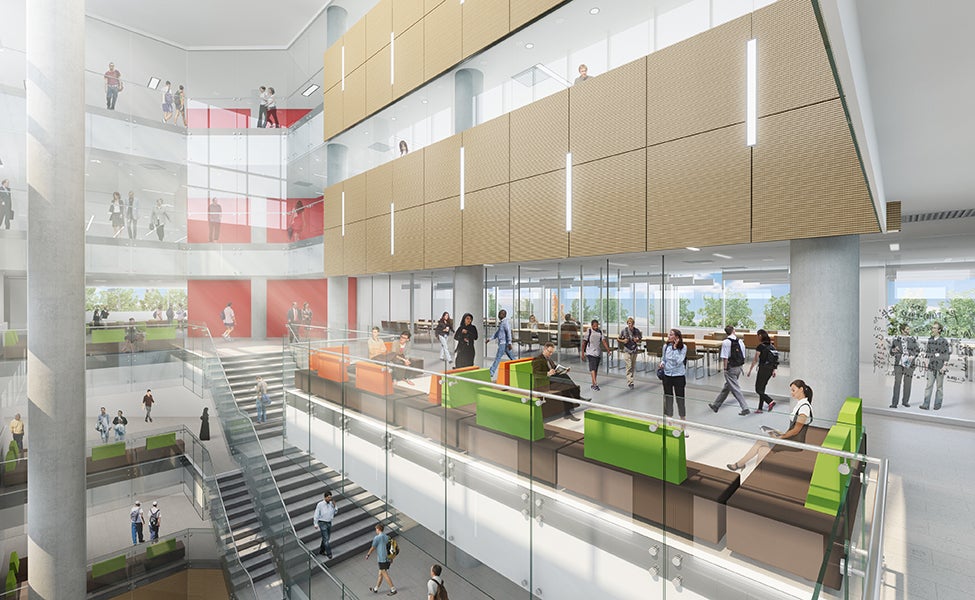 Jason-Emery Groen recently shared his thoughts on how the shifting educational landscape is impacting the design of the built environment.  
On Remaining Competitive when Students Can Learn Anytime, Anywhere
"In order to remain competitive, universities are radically rethinking how they utilize their facility assets. Face-to-face social interaction and in-person collaborative learning are two aspects of campus life that cannot be recreated online or at home, so finding ways to both facilitate and promote these types of experiences is of utmost importance. Today, open, mixed-use social commons and bookable, semi-private learning spaces are becoming as common as classrooms. These spaces need to be thoughtfully designed to account for both the varying groups that will use them."
On the Proliferation of Hands-on Learning
"Hands-on and experiential learning helps ground concepts in reality and is a type of learning that is now used in elementary, middle and high school, making it very familiar to Gen Z. Both this increased focus on hands-on learning and the growing need to help students develop skills relevant to the working world have changed the way we use our classrooms. The focus on real life experiences and problem-solving has led to an increase in simulation labs, maker spaces and other non-traditional teaching labs. Rapid prototyping — through coding, open-source hardware, Legos, 3D printing and laser cutting — allows students to learn through hands-on discovery. Sharing is encouraged; projects, designs and curricula are widely available as open-source downloads."
Read the full article on the Building Operating Management website.