Podcast
Speaking of Design Ep. 7: A Custom Fit for LA's Expo Line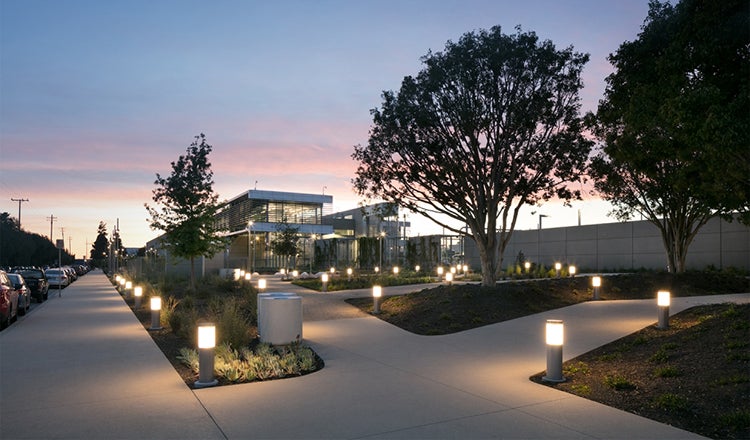 The Expo Line connects downtown Los Angeles to the beaches of Santa Monica. But the much-anticipated light rail expansion brought a need for a facility to clean, maintain and repair the Los Angeles Metropolitan Transportation Authority's 45 light-rail vehicles. However, residents of Santa Monica weren't too sure about building a rail maintenance facility right in the heart of the Pico neighborhood — inspiring designers to create much more than a cookie-cutter solution. 
Subscribe
---
Featured on This Episode
Early in his career, Don Leidy realized that architects and engineers can prepare drawings, but they might not understand the industrial workflow of something as highly specialized as a vehicle maintenance facility. He carved out his own niche in the industry, and today, based in Denver, he serves as design principal and facility design director for HDR | MDG. He loves the challenge because even though his group has designed hundreds of operations and maintenance facilities, "no two are alike."
---
Darren Pynn likens the wonder of the design process to looking in the mirror every day and not noticing yourself changing — and often finds himself taking stock of a beautiful new building, in awe of all the little decisions, milestones and details along the way that came together in a successful design. Perhaps that what makes him an ideal project manager, as he oversees planning, design development and quality control for HDR | MDG projects. Residing in Los Angeles, Darren serves as a member of the Pasadena Green Ribbon Committee responsible for establishing the city's green building development guide. More about Darren
---
Spend a few moments talking to Jon Holler, and you'll understand why his calm demeanor and strong technical expertise make him the ideal leader of a complex, multi-disciplinary project team. He's effective leading the charrette process — listening to ideas from the public and key stakeholders, communicating technical concepts to a broad audience, and building consensus among diverse viewpoints. Working in our Nashville office, Jon's portfolio includes projects big and small, stretching across the U.S. More about Jon
---
Mark Ellis went to college on a combined art and baseball scholarship, but found his calling in urban planning and design after injuries ended his baseball career. A post-graduate degree in education has aided Mark as a mentor and project manager throughout his career, with a strong ability to facilitate conversations and interact with groups. A graduate of the American Public Transportation Association's Leadership APTA program, Mark excels at perfecting the technical details to create effective, functional spaces for transit clients. More about Mark
---
A self-described "train geek," Tim Lindholm became fascinated with the Los Angeles transit scene while working as a geologist on the subway system in the early 2000s. A move into construction management eventually led to his current position as the executive officer for program management and capital projects for LA Metro. His organization is currently overseeing the largest transit construction program in the nation.