NEWS
Anschell Joins HDR's Asset Management Team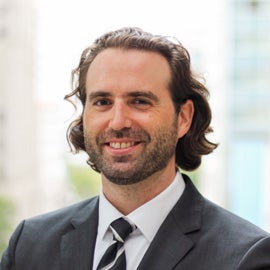 Scott Anschell has joined HDR as power and energy asset management program lead based in HDR's Seattle, Washington office.
Anschell has more than 13 years of industry experience as a senior utility management consultant focused on strategic planning, business transformation, asset management and capital efficiency. As power and energy asset management program lead, he will work closely with other asset management professionals across HDR to develop solutions to solve our clients' toughest asset management challenges.
Anschell has a mechanical engineering degree from Columbia University, New York City, and a management-engineering degree from Claremont McKenna College, Claremont, California. His leadership experience includes growing the power sector asset management practices at Hawksley Consulting, a subsidiary of MWH (now Stantec), and R.W. Beck (now SAIC).
"The utility industry in the United States is in a transition period. The need for clients to optimize their assets continues to rise as they face managing aging infrastructure while trying to determine how and where to allocate dollars in a rapidly changing market," said Bill Barnhart, HDR's power sector director. "To help clients with this transition requires working with them on the front-end of their programs to develop an integrated asset management strategy. We're expanding our already successful asset management practice as part of the strategic consulting advisory services in Seattle, and Scott is just the individual to lead the effort," Barnhart said.
About HDR
For more than a century, HDR has partnered with clients to shape communities and push the boundaries of what's possible. Our expertise spans 10,000 employees, in more than 225 locations around the world — and counting. Our engineering, architecture, environmental and construction services bring an impressive breadth of knowledge to every project. Our optimistic approach to finding innovative solutions defined our past and drives our future.