NEWS
Breaking Ground on Two Continents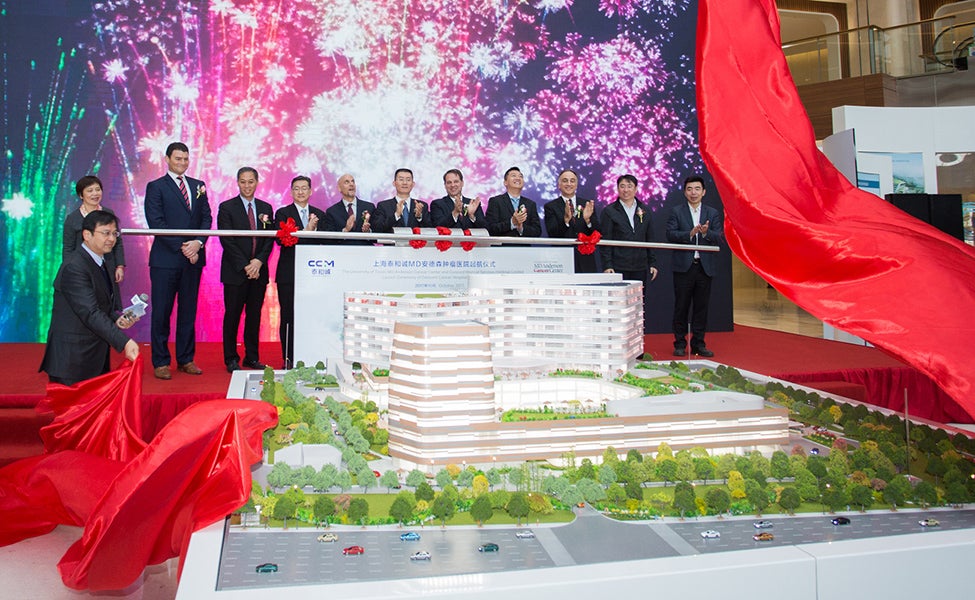 Being a global architecture practice means more than simply having worldwide office locations; it means applying knowledge and ideas to impact lives around the globe. On Nov. 1, we celebrated this unique perspective by breaking ground on two health projects on the same day, on opposite sides of the world: The Concord Cancer Hospital (康科德癌症医院) in Hongqiao District, Shanghai, China; and the University of Utah Health's Craig H. Neilsen Rehabilitation Hospital in Salt Lake City, Utah, USA, designed in partnership with FFKR Architects as part of a wider campus transformation project that includes three new inter-connected facilities.
"These two projects demonstrate how healthcare is evolving as the result of a global perspective," said Brian Kowalchuk, AIA, LEED AP, Global Design Director at HDR. "As architects and designers, we no longer look only within our own country for answers to the big challenges that health providers face, rather we're able to tap into best practices from everywhere in the world to translate the goals and aspirations of each client into architecture that respects its context while elevating their vision and advancing their success."
HDR's global expertise helped two hospitals on different continents, and within very different cultures, create solutions to their most critical issues. Both organizations are moving toward a future that realizes their visions of high-quality healthcare delivered in a comforting, modern space.
Fighting Cancer in China
In Shanghai, thanks to a global collaboration, the 1,458,000-square-foot Concord Cancer Hospital will be the benchmarking facility for fighting cancer in China. Divided into two parts—a 400-bed tower and a research structure—the complex is connected by a sinuous public concourse that forms the heart of a healing village.
Its design balances the technicalities of the program with an organic spirit, forming a tight-knit community atmosphere and integrating both the natural environment and cutting edge technology while creating a hard line between private and public space. Conceptual balance is maintained through opposing forces. Areas focused on healing contain accents that reference technology, such as light that moves through acrylic panels in elevator lobbies while, in places where technology is at the forefront, botanic motifs ground the otherwise clinical space.
Solar orientation, energy efficiency and high-performance facades are woven throughout the design of the facility from its linear form along the east-west axis to the natural ventilation to capture western breezes.
Advancing Rehabilitation Care in Utah
The design concept for the Rehabilitation Hospital embodies a new vision of rehabilitation care at the University of Utah, in which the patient experience is enhanced through integration of new technologies and through more effective ways of overlaying research and education within the clinical setting. The 150,000-square-foot hospital will employ several strategies to welcome patients and visitors as they arrive. The form of the building will extend out on either side of the main entry to frame views of the mountains beyond and create a more personal and intimate space. A garden, immediately adjacent to the covered drop-off area, reinforces a strong connection to the outdoors; and a stone wall defines a space filled with large boulders and native plantings, including large pines that shelter the environment.
While most rehab centers focus on ability, and restoring ability is essential, they often ignore what life is about: purpose and the experiences ability affords. The University of Utah Health's Rehabilitation hospital will transform the patient journey to enable a return to daily-life functions for patients. The facility will create opportunities for transitions from patient rooms to gyms and eventually to the outdoor spaces, then on to the campus nestled within the Wasatch Mountains.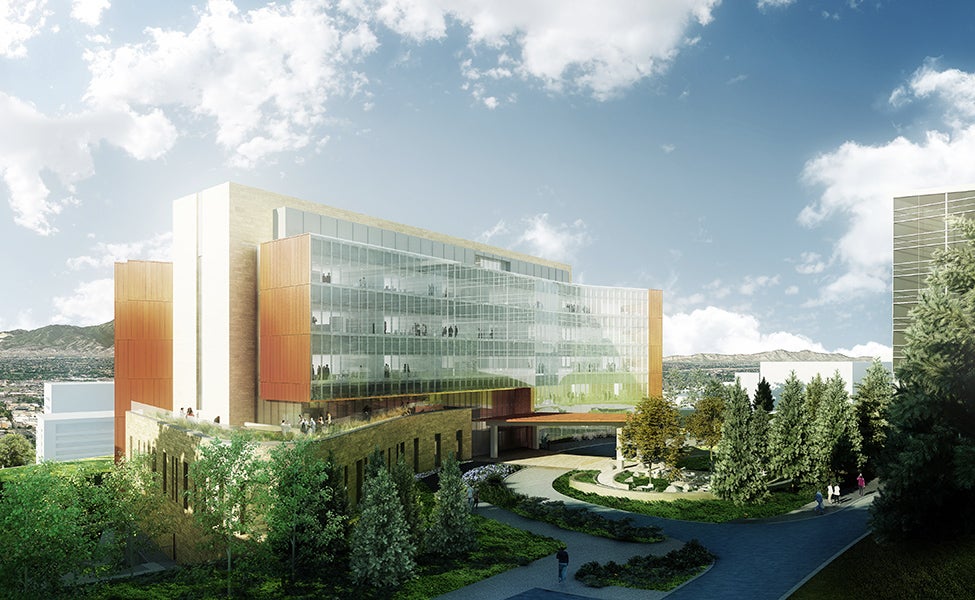 The global arm of HDR is reaching out further into the world each year, and the learnings, evidence, and expertise gleaned will continue to inform fresh and evidence-based designs to drive healthcare into the future.
About HDR's Healthcare Experience
At HDR, we blend our deep knowledge of healthcare delivery with our understanding of how environments can shape behaviors and outcomes to create solutions for clients that respect the human impact of their work — solutions that champion human-centered design, solve real problems, make lives better and advance wellness, well-being, healing and cures.
About HDR
For more than a century, HDR has partnered with clients to shape communities and push the boundaries of what's possible. Our expertise spans 10,000 employees, in more than 225 locations around the world — and counting. Our engineering, architecture, environmental and construction services bring an impressive breadth of knowledge to every project. Our optimistic approach to finding innovative solutions defined our past and drives our future.