NEWS
Dwyer Joins HDR as Senior Groundwater Engineer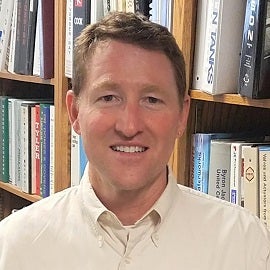 James Dwyer, P.E., has joined HDR's water resources team as a senior groundwater engineer. In his new position, Dwyer will assist clients with developing sustainable groundwater supplies and increasing the reliability of drought-prone supplies using aquifer storage and recovery.
Based in Austin, Texas, Dwyer draws on more than 30 years of industry experience delivering groundwater projects, from analysis, design and permitting through construction and rehabilitation. He has experience with aquifer storage and recovery as well as identifying and developing brackish water supplies.
Prior to joining HDR, Dwyer worked for CH2M, serving as project manager for several production well fields in Texas and Oklahoma and was senior engineer for the San Antonio Water System 60 million gallons per day ASR project.
Dwyer holds a bachelor of science degree and a master of engineering degree, both from Texas A&M University.  He is an active member of the American Water Works Association, Texas Water Conservation Association, and both the National Ground Water Association and Texas chapter.
About HDR
For more than a century, HDR has partnered with clients to shape communities and push the boundaries of what's possible. Our expertise spans 10,000 employees, in more than 225 locations around the world — and counting. Our engineering, architecture, environmental and construction services bring an impressive breadth of knowledge to every project. Our optimistic approach to finding innovative solutions defined our past and drives our future.