NEWS
HDR Featured in Chicago Architecture Foundation's "Between States" Exhibition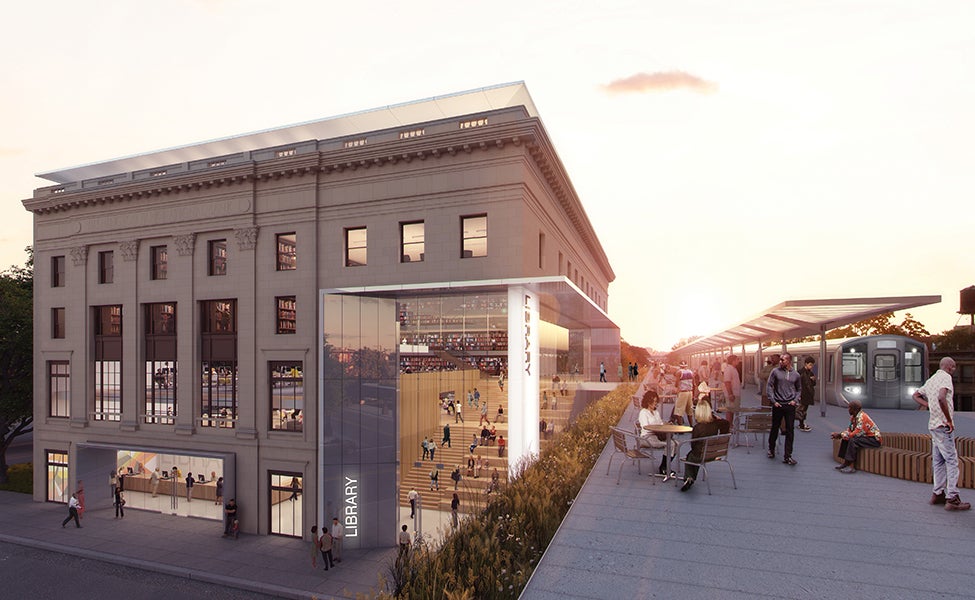 HDR was selected to participate in the Chicago Architecture Foundation's (CAF) "Between States" exhibition, which opened on September 19th.
The exhibition is part of CAF's multi-year 50 Designers/50 Wards investigation, which is looking at how both designers and residents can participate in identifying growth opportunities within all of Chicago's neighborhoods. This year's exhibition is timed in conjunction with the second edition of the Chicago Architecture Biennial, the largest architecture and design exhibition in North America.
This year's theme — "Between States" — challenged 50 Chicago-based design teams to select a single, physical asset within the city that they believe could benefit from a redesign. They were then asked to propose a way to change the state of said asset into a rejuvenated civic anchor.
HDR's Chicago architecture studio chose to design and share concepts for a new library/community center and transit station in Chicago's 20th Ward in the heart of the Woodlawn neighborhood.
Check out HDR's proposal, The New Community Bank, along with 49 others in the online exhibition. 
The exhibition runs through January 7, 2018.