NEWS
Kaiser Joins HDR's Waste Sector in Hawaii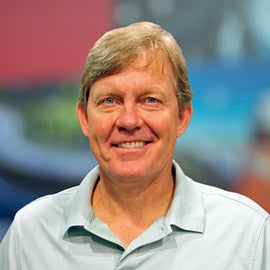 Mike Kaiser has joined HDR's waste sector team as a senior project manager based in the firm's Honolulu, Hawaii office. In his new position, Kaiser will support the Honolulu office in further growth of the solid waste section, bringing private sector operational and technical experience to the group. 
Before joining HDR, Kaiser was an independent professional consultant providing engineering and environmental consulting services to clients in the southeast. Prior to that, he was vice president of engineering and environmental services for Waste Services, Inc. and region engineer for Progressive Waste Solutions in Altamonte Springs, Florida. He rejoins HDR after serving as a project manager in the Jacksonville office earlier in his career.
For more than 20 years, Kaiser has worked with clients to increase disposal capacity, meet environmental compliance needs, and implement diversion into their waste management systems. Among his most recent project successes, Kaiser managed two solid waste disposal facility expansions that created future revenue capacity of more than $500 million, and managed the gas sales negotiation effort and $5 million in capital improvement projects to support a 19.2 megawatt landfill gas to electrical energy generation facility. 
A professional engineer, Kaiser holds a bachelor's degree in civil engineering from the University of Idaho. He is as an active member of the Solid Waste Association of North America and other local professional groups.
"As the waste industry pushes towards a higher degree of sustainability and increased diversion, we're working with clients to re-envision their waste programs and to provide tailored solutions for them and the communities they serve, said Brett Wolfe, HDR's waste sector director. "Mike's spent his entire career in the industry, working on both the client and consultant side. He's on the leading edge of understanding what's next, and how to help our clients move toward the future of waste management."
About HDR
For more than a century, HDR has partnered with clients to shape communities and push the boundaries of what's possible. Our expertise spans 10,000 employees, in more than 225 locations around the world — and counting. Our engineering, architecture, environmental and construction services bring an impressive breadth of knowledge to every project. Our optimistic approach to finding innovative solutions defined our past and drives our future.