NEWS
10 Grants Complete Record Year for HDR Foundation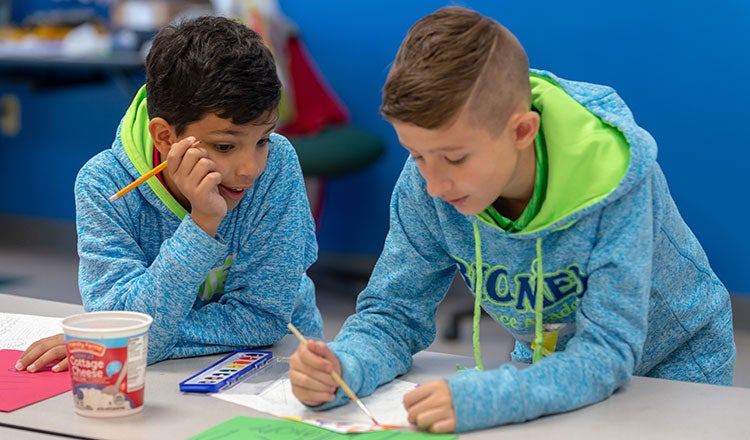 The HDR Foundation recently awarded 10 large grants totaling more than $455,000 — bringing the foundation to a record total of $963,899 awarded in 2020.
"We've witnessed great needs in our communities throughout 2020," said Brian Hoppy, chair of the HDR Foundation Board of Directors. "But through generous donations and sponsorship of grants, our employees have given us the resources to expand our support to these communities more than ever before."
Grants awarded during this cycle will provide technology for innovative STEM programs and distant learning for adults with disabilities, as well as supplies for educational urban gardening programs to address food insecurity. Other projects include a counseling center for families going through loss, a rainwater catchment system for a Kenyan school, and tanks for a damaged sea turtle rehabilitation facility. Large grants fund projects with a total cost above $20,000. 
Read more about the latest grants at hdrinc.com/2020-hdr-foundation-grants.
About the HDR Foundation
The HDR Foundation provides grants to qualified organizations that align with HDR's areas of expertise: education, healthy communities and environmental stewardship. As an employee-funded and employee-driven foundation, preference is given to organizations located in communities in which HDR employees live and work, and those with strong employee involvement. Since its inception, the HDR Foundation has provided more than $3 million in grants to over 150 organizations. You can learn more at hdrinc.com/foundation.
About HDR 
For over a century, HDR has partnered with clients to shape communities and push the boundaries of what's possible. Our expertise spans more than 10,000 employees in more than 200 locations around the world — and counting. Our engineering, architecture, environmental and construction services bring an impressive breadth of knowledge to every project. Our optimistic approach to finding innovative solutions defined our past and drives our future. For more information, please visit www.hdrinc.com.