NEWS
CNL's Logistics Warehouse Awarded Ontario Wood Design Award for Innovation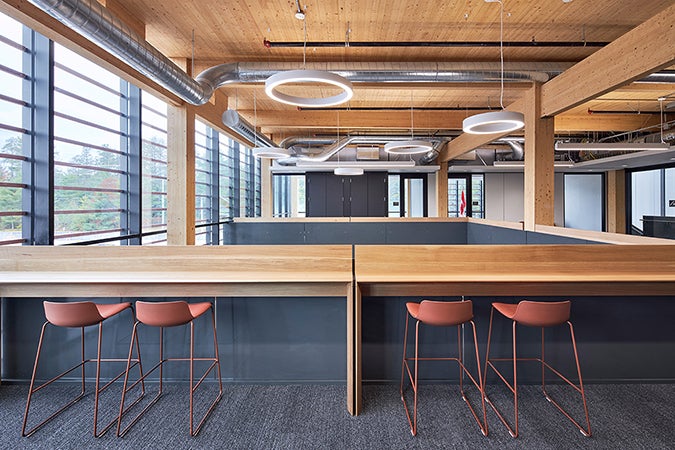 The Canadian Nuclear Laboratories Logistics Warehouse, located in Chalk River, Ontario, was recently awarded the Innovation Award as part of the Ontario Wood Design Awards program.
The Ontario Wood Design Awards program recognizes projects that demonstrate advancements in wood research and technology that are diversifying the application of wood in construction. 
"The winning projects reflect the innovation of an evolving wood culture that is gaining momentum in Ontario," explained Marianne Berube, Executive Director for the Ontario Wood WORKS! program in the award announcement.
Designed by HDR and delivered in full collaboration with an Integrated Project Delivery team, the Logistics Warehouse was recognized for being one of the first federal government buildings to use mass timber and, in doing so, helped further position CNL as a leader in both clean energy production and sustainable building practices. By "proving wood's worth" in both a technical and aesthetic capacity, the Logistics Warehouse is a compelling first step in CNL's campus regeneration.
"Thank you to the Wood WORKS! program for encouraging, nudging, and supporting all the architects across the country trying to do something sustainable, climate-forward, and perhaps even generational towards a smarter future," stated Donald Chong, design principal, in his remarks accepting the award on behalf of the extended IPD team and its many collaborators.
The virtual awards gala was held during the Ontario Forest Industries Association 78th Annual Meeting and Convention.