NEWS
HDR Expands Health Practice with New Directors in Australia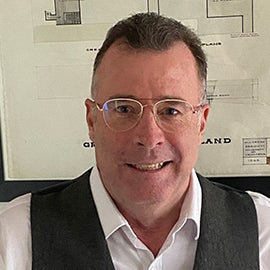 HDR furthers its commitment to healthcare design expertise with the addition of two new directors. Bruce Crook has been named  health director, and Mark Saunders has been named director of technical delivery. Together, they offer 50-plus years of experience helping to advance healthcare delivery throughout Australia and the Asia-Pacific region. Both will be based in HDR's Melbourne office.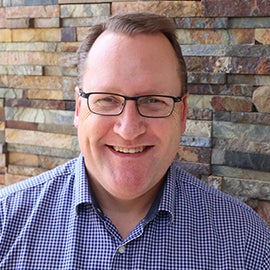 "The expertise that Bruce and Mark bring to our already highly regarded team is a testament to our commitment to providing world-class healthcare design in Australia and Asia," said Cate Cowlishaw, managing principal of HDR's architecture practice in Australia. "The WA100 survey reports that HDR is the world's leading healthcare design practice — as such, we bring global best practices to every project we design. Bruce and Mark will further enhance this offering to clients across the Asia-Pacific and beyond."
In his new role, Crook will serve healthcare clients across the region, teaming with them to navigate changing service delivery models, wellness initiatives, evidence-based design and emerging technologies to improve patient/family outcomes. He has 34 years of experience as a healthcare director and planner working on healthcare and community wellness projects in 20 countries including Australia, the Asia Pacific region, India, the United States and Canada.
"I am very passionate about providing a safe and rewarding workplace for frontline clinical and support staff to optimize the care of patients and families," Crook said. "Advancing community health and wellness initiatives has never been more important than it is now."
Saunders' leadership in streamlining technical delivery processes supports his commitment to advancing public and private health programs. "I am immensely proud when I have delivered a healthcare project that meets the needs of the client and provides a space that promotes healing and well-being in a welcoming community setting," Saunders said.
During his 24 years of experience, Saunders has been involved in many aspects of project delivery, including business development, client relations, project establishment, concept design, contract administration and site inspections, which provides him a unique perspective of what's needed to ensure a project's success. He has worked on various projects in Australia, New Zealand, Canada, Indonesia, Malaysia and India. 
About HDR in Australia
With offices in Sydney, Brisbane and Melbourne, HDR provides a wide range of services across the health, defense, commercial, transportation, and resources sectors throughout Australia. Our Australian employees are passionate about using their unique skills and knowledge — along with HDR's global expertise — to create lasting benefits for clients and communities.
About HDR
For over a century, HDR has partnered with clients to shape communities and push the boundaries of what's possible. Our expertise spans more than 10,000 employees in more than 200 locations around the world — and counting. Our engineering, architecture, environmental and construction services bring an impressive breadth of knowledge to every project. Our optimistic approach to finding innovative solutions defined our past and drives our future.