NEWS
HDR Foundation Announces 12 Grants, Including First Canada Fund Grants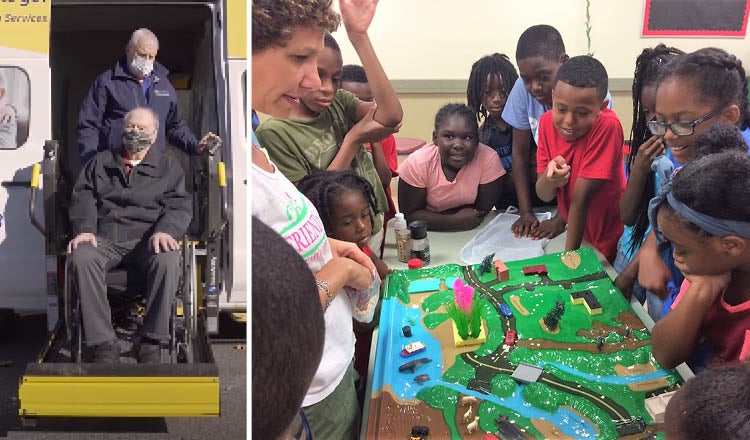 The HDR Foundation announced 12 new grants, including the first two grants awarded by the HDR Foundation-Canada Fund. The awards include 10 U.S. grants totaling more than US$111,000 and two Canadian grants totaling CA$20,000.
"Our Canadian offices have always been strong supporters of their local community," said Tom Ditoro, architecture managing director in Canada and member of the foundation's Canadian grant review committee. "The HDR Foundation-Canada Fund adds the combined strength of HDR Canada behind these efforts."
The grants across the U.S. and Canada include programs for children and young adults exiting the foster care system, providing life skills and mobility for homeless people, and offering extracurricular educational opportunities for disadvantaged youth. Additional programs emphasize fighting food insecurity, creating public gathering spaces in underserved neighborhoods and supporting the needs of people with disabilities.
Kerry Clifford, principal in HDR's Ottawa office, sponsored a grant for Community Care City of Kawartha Lakes, which provides door-to-door transportation for seniors and adults with physical or cognitive challenges. The grant will retrofit a new van to make it fully accessible for passengers using wheelchairs or stretchers.
Having employees like Clifford who volunteer with the organization receiving the grant is a key factor in determining HDR Foundation grants.
"I was thrilled to learn that CCCKL was awarded a grant from the HDR Foundation-Canada Fund in its first year of grant giving in Canada," Clifford said. "It is an organization near to my heart, as is my career at HDR. It is like seeing two of my close friends come together share a hug, and that has been a rare occurrence lately."
Read more about the latest grants at hdrinc.com/2021-hdr-foundation-grants.
Upcoming Grant Cycles
The HDR Foundation will accept letters of intent for its U.S. large grant cycle July 29-Aug. 19. Large grants include projects with a total cost of US$20,000 or more. To learn more or apply for a grant, visit HDR Foundation Grant Application Process.  
About the HDR Foundation
The HDR Foundation provides grants to qualified organizations that align with HDR's areas of expertise: education, healthy communities and environmental stewardship. As an employee-funded and employee-driven foundation, preference is given to organizations located in communities in which HDR employees live and work, and those with strong employee involvement. Since its inception, the HDR Foundation has provided more than $3 million in grants to over 150 organizations. You can learn more at hdrinc.com/foundation.
About HDR 
For over a century, HDR has partnered with clients to shape communities and push the boundaries of what's possible. Our expertise spans more than 10,000 employees in more than 200 locations around the world — and counting. Our engineering, architecture, environmental and construction services bring an impressive breadth of knowledge to every project. Our optimistic approach to finding innovative solutions defined our past and drives our future. For more information, please visit www.hdrinc.com.