NEWS
HDR Honored With 2021 Texan by Nature Award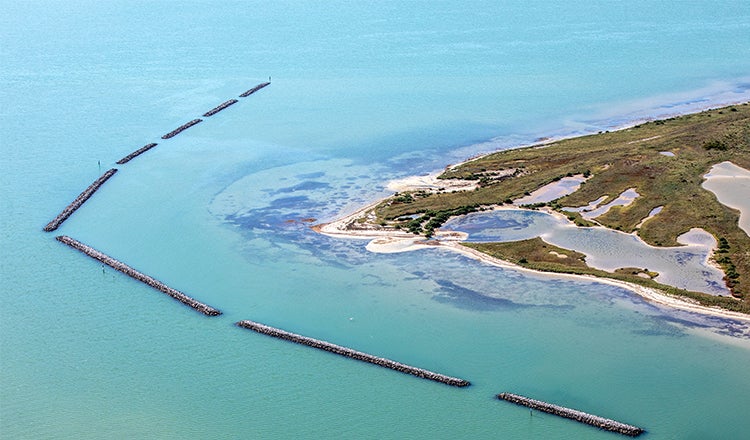 Texan by Nature, a Texas-led conservation non-profit founded by former First Lady Laura Bush, selected HDR as one of 20 honorees of the 3rd annual Texan by Nature 20.
The TxN 20 is an effort to recognize the best work in conservation from a variety of industries within the state, showcasing innovation, commitment and best practices. To select the 2021 TxN 20, the TxN Team evaluated submissions as well as conducted independent research across 2,000-plus of Texas' publicly traded and private companies within 12 industry sectors. A selection committee of top industry leaders was formed to evaluate the top 60 companies and select the final honorees.
"It takes commitment, collaboration, and focus on continual improvement to achieve leadership in conservation," said Joni Carswell, Texan by Nature CEO and president. "It is an honor to showcase and celebrate these values in Texas-based businesses that pair our abundance of natural and business resources in their conservation efforts."
HDR has more than 1,000 environmental professionals delivering high-performance built environments that value the economic, social and natural environments. In addition, HDR's Office of Sustainability and Resiliency helps coordinate efforts to integrate sustainability and resiliency into client projects, as well as our internal business practices and initiatives. Common topics addressed include water, energy and waste reduction; material selection; resource conservation; climate action; sustainability goal setting; regenerative design; and resiliency.
"Recognition as a Texan by Nature's TxN 20 company for 2021 is an honor for HDR's employee-owners in Texas and throughout our organization. We take seriously the responsibility to help our clients solve their challenges in ways that balance project objectives, sustainability and conservation goals," said Kelly Kaatz, P.E., south central region operations director. "We strive to do the right thing in our work and for the communities we live in, and the amount of volunteerism for regional conservation efforts demonstrates that passion to serve as partners in conservation of Texas resources for generations to come."
"We are committed to conservation," said HDR's Sustainability Consultant Jennifer Ninete, ENV SP, STP. "All segments of the company are tasked with making environmental sustainability our standard way of doing business and helping to create lasting change that will benefit our clients, communities and the environment."