NEWS
HDR's Young Professionals Partner with Local Organizations in Latest Round of HDR Foundation Grants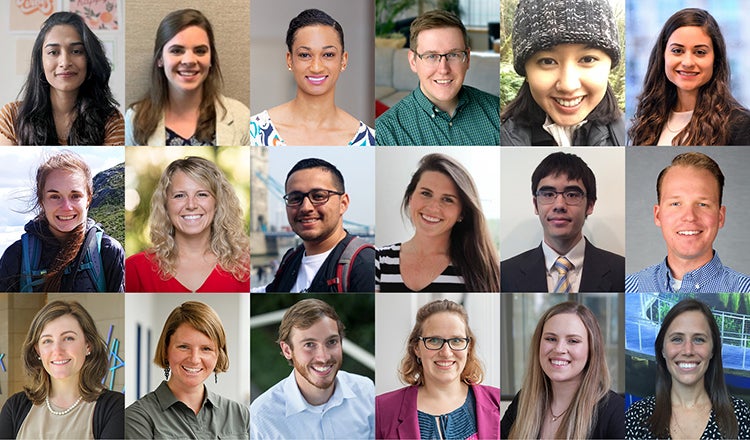 The HDR Foundation announced 18 new grants designed to inspire action through volunteerism.
Titled, "Young Professionals (YP) Action Grants," the grants will fund more than $85,000 to community-based organizations for volunteer activities conceived and led by our young professionals. Funds go directly to the organizations, and our YPs take the lead on each project. 
"HDR's young professionals will be making a difference in their communities," said Caden Gigliotti, civil engineering in training in HDR's Charlotte, North Carolina, office and YP employee network group chair, who helped review and approve the grants. "I am excited about their leadership and look forward to seeing how they will use those skills at HDR. After all, they are the emerging leaders of this company."
Through the grants, YPs will partner with organizations to distribute meals through food banks and after-school programs, plant trees and restore parks in underserved neighborhoods, and assemble fun STEM activities for grade school children. Additional causes include diaper drives and career development programs for first-time mothers and refugees, physical education equipment for an elementary school, and designing and constructing an outdoor meditation space at a women's shelter.
"I'm especially excited for the YP Action Grant projects in this round," said Maria Yesenia Trejo, bridge engineer in HDR's Atlanta office and member of the HDR Foundation's grant review committee. "A really special detail of these grants is also the present engagement of our YP teams which, with these grants, is magnifying the impact of their efforts. Our YP teams are supporting so many communities of varying needs."
Read more about the latest grants at hdrinc.com/2021-hdr-foundation-grants.
About the HDR Foundation
The HDR Foundation provides grants to qualified organizations that align with HDR's areas of expertise: education, healthy communities and environmental stewardship. As an employee-funded and employee-driven foundation, preference is given to organizations located in communities in which HDR employees live and work, and those with strong employee involvement. Since its inception, the HDR Foundation has provided more than $3 million in grants to over 150 organizations. You can learn more at hdrinc.com/foundation.
About HDR 
For over a century, HDR has partnered with clients to shape communities and push the boundaries of what's possible. Our expertise spans more than 10,000 employees in more than 200 locations around the world — and counting. Our engineering, architecture, environmental and construction services bring an impressive breadth of knowledge to every project. Our optimistic approach to finding innovative solutions defined our past and drives our future. For more information, please visit www.hdrinc.com.