NEWS
Patent Pending for Concept that Captures Dissolved Solids in Groundwater
Power and Industrial Entities to Benefit from Wicking Well Concept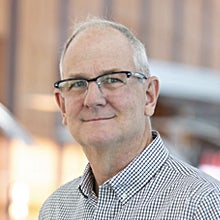 A patent is pending for a groundwater remediation method benefiting power and industrial entities with lower capital and operational costs, and the potential to offset implementation costs with resource recovery.
Developed by Shane McDonald, a professional geologist at global engineering firm HDR, the wicking well concept targets dissolved metals and other ionic elements such as arsenic, boron, lithium and selenium, by capturing the dissolved solids in a sponge-like capillary media as the groundwater evaporates. The dissolved solids and other contaminants are removed from the aquifer, protecting down-gradient water users and the environment, and are concentrated on the media where useful chemicals can be recovered.
"The wicking well idea came from thinking about how phytoremediation works — using trees to drink up groundwater and capture contamination — and how that process could be made more reliable and efficient mechanically," McDonald said.
The concept has been translated into groundwater treatment prototypes, and bench-scale testing is underway. "Many of our power and industrial clients face challenges in addressing groundwater remediation of dissolved solids, so I'm eager to pilot test the concept in a real-world environment," McDonald adds.
The wicking well concept was submitted to the U.S. Patent and Trademark Office, and the patent is pending.