NEWS
Yvonne Nagy Returns to HDR as Houston Architecture Studio Managing Principal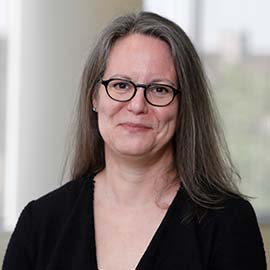 Yvonne Nagy, AIA, LEED AP, has rejoined HDR as managing principal in the Houston architecture studio. In this position, Nagy will lead the strategy and success of the Houston office by collaborating with other managing principals, business development groups and designers to provide the highest level of quality and service to clients, cultivate relationships in the Greater Houston Area and strengthen connections throughout the Gulf Coast Region's healthcare industry.
"A recognized leader in healthcare design and the Houston community, Yvonne brings more than two decades of architecture leadership experience and a proven track record of success to her new role," said Doug Wignall, FAIA, president, architecture, HDR.
Most recently, Nagy served as principal of HOK's Gulf Coast healthcare practice, where she oversaw campus master plan updates, community hospital replacements and expansions and numerous academic medical center renovation projects. Before that, she was project manager in HDR's Houston office, with experience in academic medical centers, children's hospitals, regional community hospital and clinic expansions and renovations.
Nagy is looking forward to "working with her remarkable colleagues and clients to develop and grow the Houston Architecture practice," she said, and is especially passionate about fostering collaboration because, "the whole really is greater than the sum of its parts."
Nagy earned her Bachelor of Science degree in psychology from the University of Arizona and Master of Architecture degree from the University of Houston. She is an active member of the Construction Owners Association of America Texas leadership committee and serves as the webinar committee chair for the AIA Academy of Architecture for Health.