NEWS
HDR's 'Why Zoom When You Can Go 3D?!' Interactive Website Earns Bronze Anvil Award from PRSA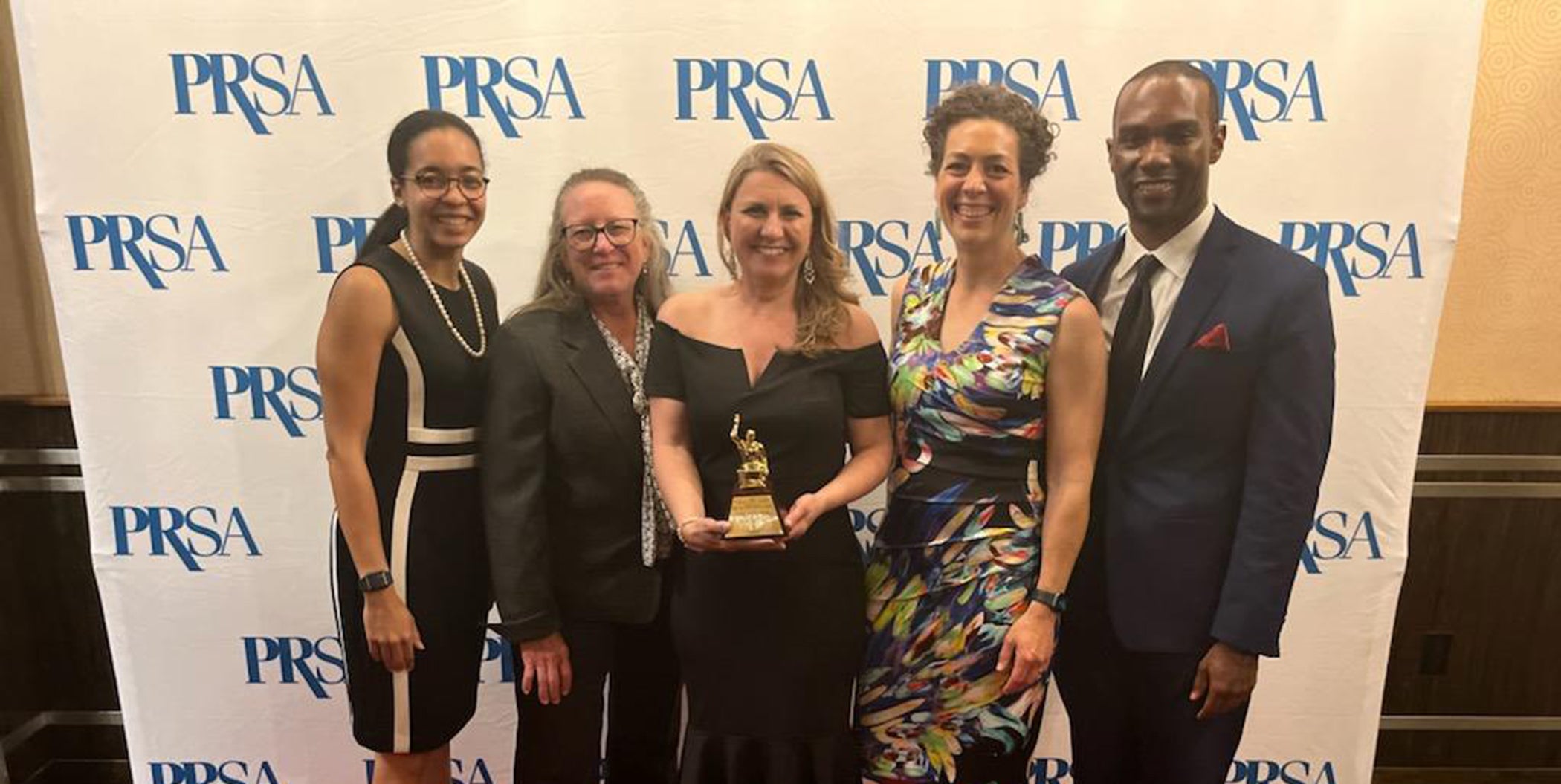 HDR's strategic communications team was recognized for their work in creating an interactive website for the Missile Defense Agency — winning a prestigious Bronze Anvil Award from the Public Relations Society of America for the entry 'Why Zoom When You Can Go 3D?!'.
The Missile Defense Agency engaged HDR to hold in-person public meetings for the Clear Air Force Station Long Range Discrimination Radar Draft EIS in Alaska in Spring of 2020. When the COVID-19 pandemic made that approach impossible, the HDR strategic communications team quickly pivoted to developing a digital open house to engage the public and meet National Environmental Policy Act requirements.
The online open house showcases efforts led by Josie Wilson, HDR senior strategic communications specialist, and Anna Kohl, environmental project manager. Josie and Anna's team created a 3D virtual public meeting website that was ADA compliant, user friendly on mobile and other devices and allowed the federal agencies involved to comply with NEPA requirements.
The interactive website mimics a traditional in-person public meeting and allows an attendee to move around the room and interact in the virtual reality experience to gain an understanding and insights into the project. The transition into this interactive realm allowed the project team to communicate more highly technical information and reach a broader audience with greater interaction than would have been achievable during an in-person or simple online meeting. Feedback from stakeholders was positive.
"The delivery of this website was remarkable in helping clients and the community to continue to receive the necessary information in a time of change," said Stephanie White, HDR's strategic communications director.
The Anvil Awards are iconic in the public relations profession and are considered a benchmark of high performance in the industry. The Bronze Anvil Award recognizes outstanding public relations tactics that contribute to the success of overall programs or campaigns.
To see the virtual tour, visit www.cleareis.com.