Cedars-Sinai Marina del Rey Hospital
Cedars-Sinai Marina del Rey Hospital
A New Presence in a Vibrant Community
Cedars-Sinai Marina del Rey Hospital on Mindanao Way will be the first new hospital built for Cedars-Sinai away from its medical centre campus. The 320,000-square-foot, nine-storey facility and energy centre will completely replace the existing hospital on Lincoln Boulevard and expand the hospital's strength in surgery.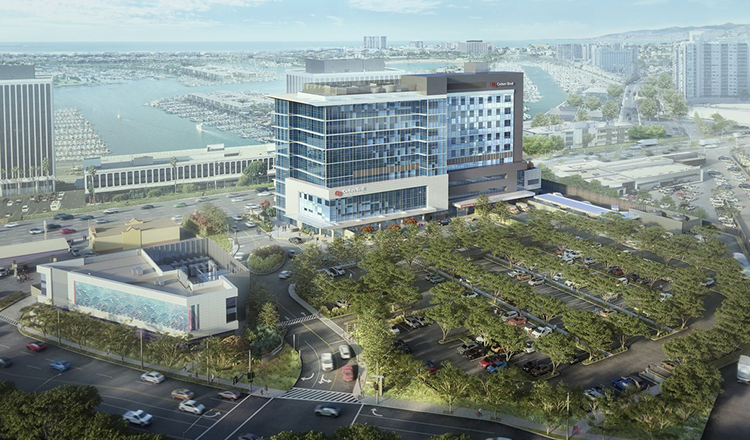 Previous planning efforts did not resolve key aspirations for Cedars-Sinai, such as capacity, branding and wayfinding. Most importantly, HDR not only identified the most feasible building site — immediately adjacent to the original structure — but was able to solve the greatest challenge of all: sequencing the new construction around the operational continuity of the existing hospital. Throughout the process, HDR partnered with Cedars-Sinai to integrate operational efficiency and affordability with a vision of care tailored to this multi-faceted community.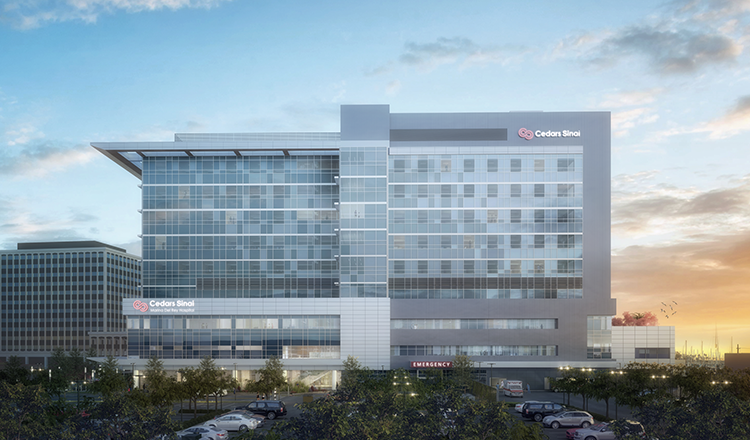 A Sea Change for Healing
Designers aimed to create a soothing, healing environment, imbuing the site with a sense of calm and nurturing energy. The design of the hospital itself conceives of healing as a journey. The subtle patterning of the exterior skin invokes the waves of the sea nearby in the Marina.
The patient experience is a collage of metaphors — the sea and the wave, the ship and the journey — that lead from the lobby to the outpatient treatment areas, the acute-care services, and ultimately to the patient rooms. Significant visitor and patient amenities also are floated to an upper floor: Dining and meditation spaces enjoy access to an outdoor garden terrace with views of the horizon and the sea.