In The Media
Designing Human-Centric Lighting Controls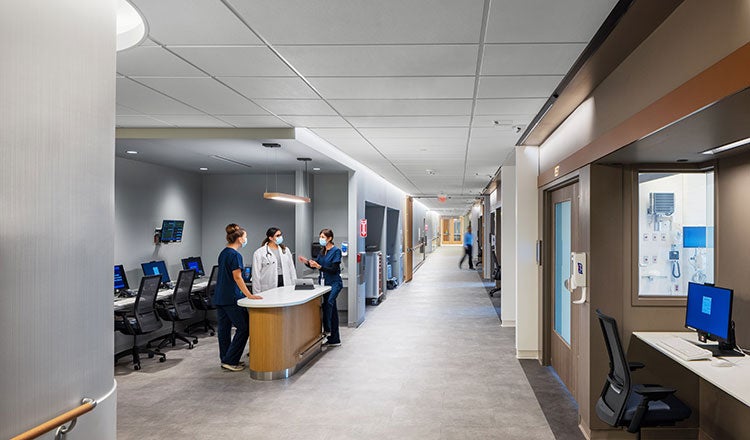 Since the discovery of fire, people have strived to create better and brighter light sources. From Thomas Edison receiving the first patent for his incandescent lamp in 1880, to AI controlled LEDs in the 2020s, humans have continuously manipulated artificial light to enhance everyday life. 
Lighting design for health care projects has to satisfy a dual requirement: solutions must complement patient care and wellbeing while simultaneously maintaining a highly technical and functional space for medical staff.
Paul Daniel, Senior Lighting Designer, explores various lighting design innovations in health care environments, illustrating how to apply human-centric lighting controls while creating imaginative and functional solutions.
Read more in ""How to Design Human-Centric Lighting Controls" published by Consulting-Specifying Engineer.