In The Media
Hubbard Center for Children Takes Shape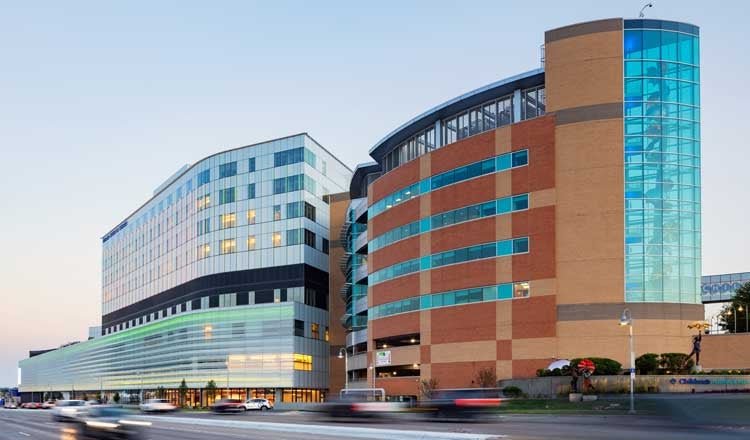 Over the last decade, Children's Hospital and Medical Center Omaha reached capacity and decided to grow — in scope and space — to continue to meet the needs of children and families in the region. 
The new facility, known as the Hubbard Center for Children, transforms a confined, urban site into a 10-story hospital double the size of the existing facility. The expansion adds 100 beds, new services, and new and improved features, including 17 operating rooms, a 20-room emergency department, hematology and oncology unit with its own dedicated floor, rooftop helipad, and more to campus. 
Perhaps most notable to the design is the expanded onsite parking garage that features a large digital media screen and perforated skin showcasing shifting colours visible from Omaha's busiest corridor. 
Bright, playful colours and creative lighting design make the interior environment appealing to patients of all ages. Each patient floor has a dedicated shape and distinct colour scheme to enhance wayfinding and instill a strong sense of place for visitors and staff. 
Discover more benefits of the expansion and renovation in the July/August issue of Retrofit Magazine.