Mayo Clinic Anna-Maria and Stephen Kellen Building
Mayo Clinic Anna-Maria and Stephen Kellen Building
A Beacon for the Future, Rooted in Translational Research
The long tradition of biomedical innovation that makes up Mayo Clinic's DNA will continue with the Anna-Maria and Stephen Kellen Building. The integrated research facility includes incremental facilities for basic and translational cancer biology as well as other areas of scientific inquiry. From the subway and street level, the Kellen Building connects key research capabilities in the Southwest edge of the Rochester campus serving as Mayo Clinic's primary focal point for translational research.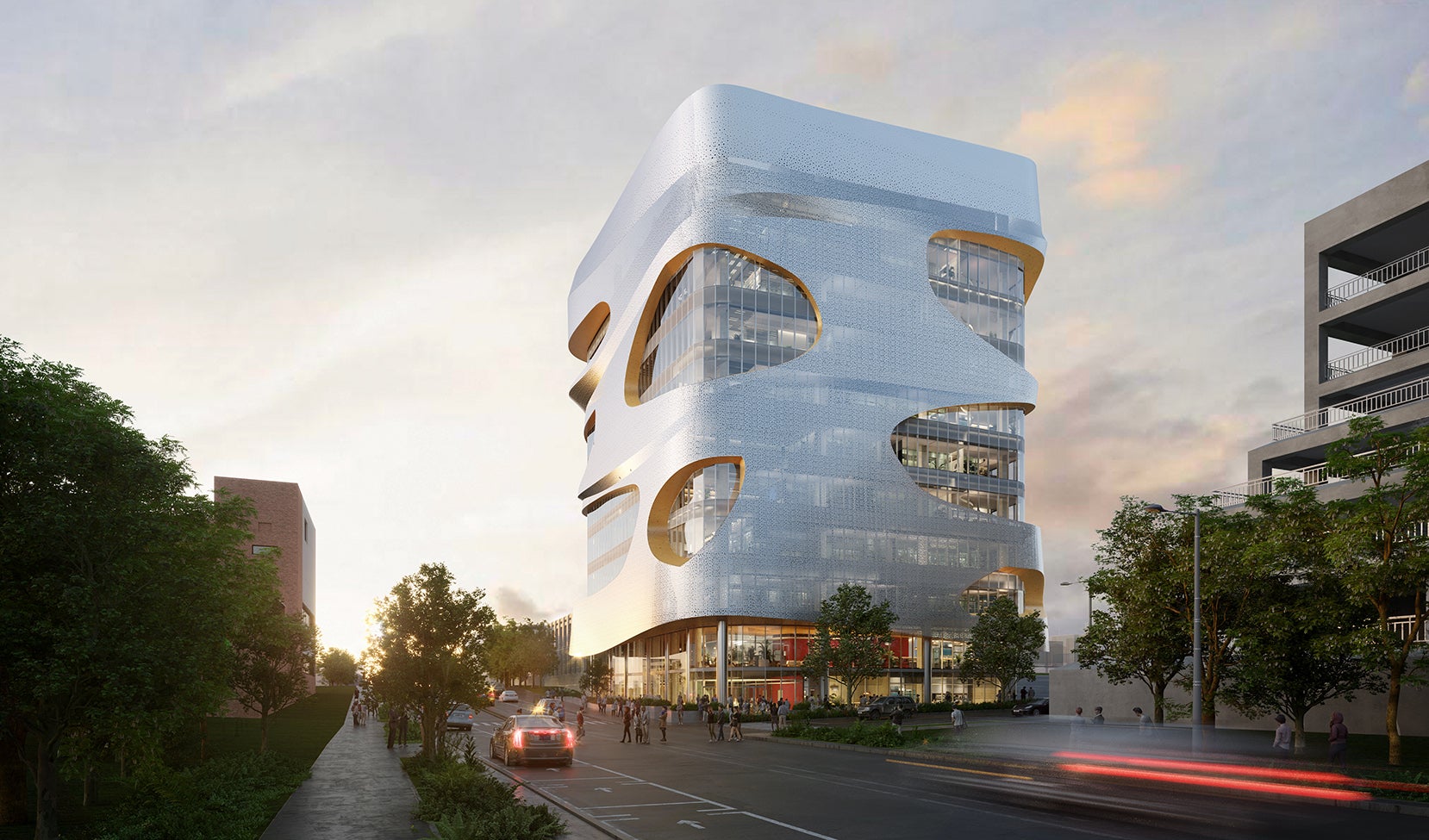 The 11-story building's high-profile exterior communicates a mission that is aspirational, a catalyst for interdisciplinary innovation, and a symbol of hope. Much like the shields in Mayo Clinic's logo, the building will connect research, clinical practice, and education in terms of both physical space and experience. The façade creates visual connectivity from the inside out and the outside in, with an interior awash in natural light that offers plentiful views and an exterior inspired by the innovative research happening within.
The design intentionally consolidates researchers, cores, departments, clinicians, and analysts to expedite translational research. Additionally, welcoming social spaces in the lower levels encourage mixing, socializing, and intellectual discourse. Compatible functions are combined into larger open spaces to accommodate growth and change. Only those spaces that absolutely require physical separation are enclosed. 
Utilizing a process that engaged Mayo Clinic's hospital leaders, administrators, and researchers, the facility embraces new laboratory design paradigms in support of rapidly evolving translational research. The research environment employs an innovative risk-based zoning approach. This concept moves away from a one-size-fits-all approach and allows lab mechanical systems to be designed commensurate with the actual risk associated with the specific work. The "wet" and "dry" lab environments are organized in layers, with workplaces and open laboratories towards the perimeter and the more intensive laboratory support spaces located internally. Zoning the laboratory based on hazard level reduces the need for high-cost, high-intensity and hazard-intense lab space.