Article
Intersecting Innovations: Accelerating Advances in Science Through Collaborative Infrastructure
Today, a collision of forces is accelerating changes across the science industry. The pandemic, exponential advances in medical science and genomics, climate change and data-driven technologies are informing the trajectory of our global science ecosystem. In turn, these forces are elevating our potential to design and deliver world-leading infrastructure that supports once-in-a-generation advances in science and technology.
Excitingly, the last few years have seen unprecedented collaboration across education, health and life sciences. Scientists are making breakthroughs in RNA technologies, and new translational health science processes are being adopted to expedite therapies and vaccines for genetic diseases, cancers, neuroscience and infectious disease research. The diagnostic and drug development paradigm is shifting at a rapid pace and, according to Deloitte's 2022 Global Life Sciences Outlook, a new era in clinical trials is beginning — one that is adaptive, decentralised and hybrid.
Concurrently, across the public and private sectors, the proliferation of infrastructure to house these breakthroughs and accelerate research and development is welcoming a dawn of scientific innovation that intersects siloed areas of practice.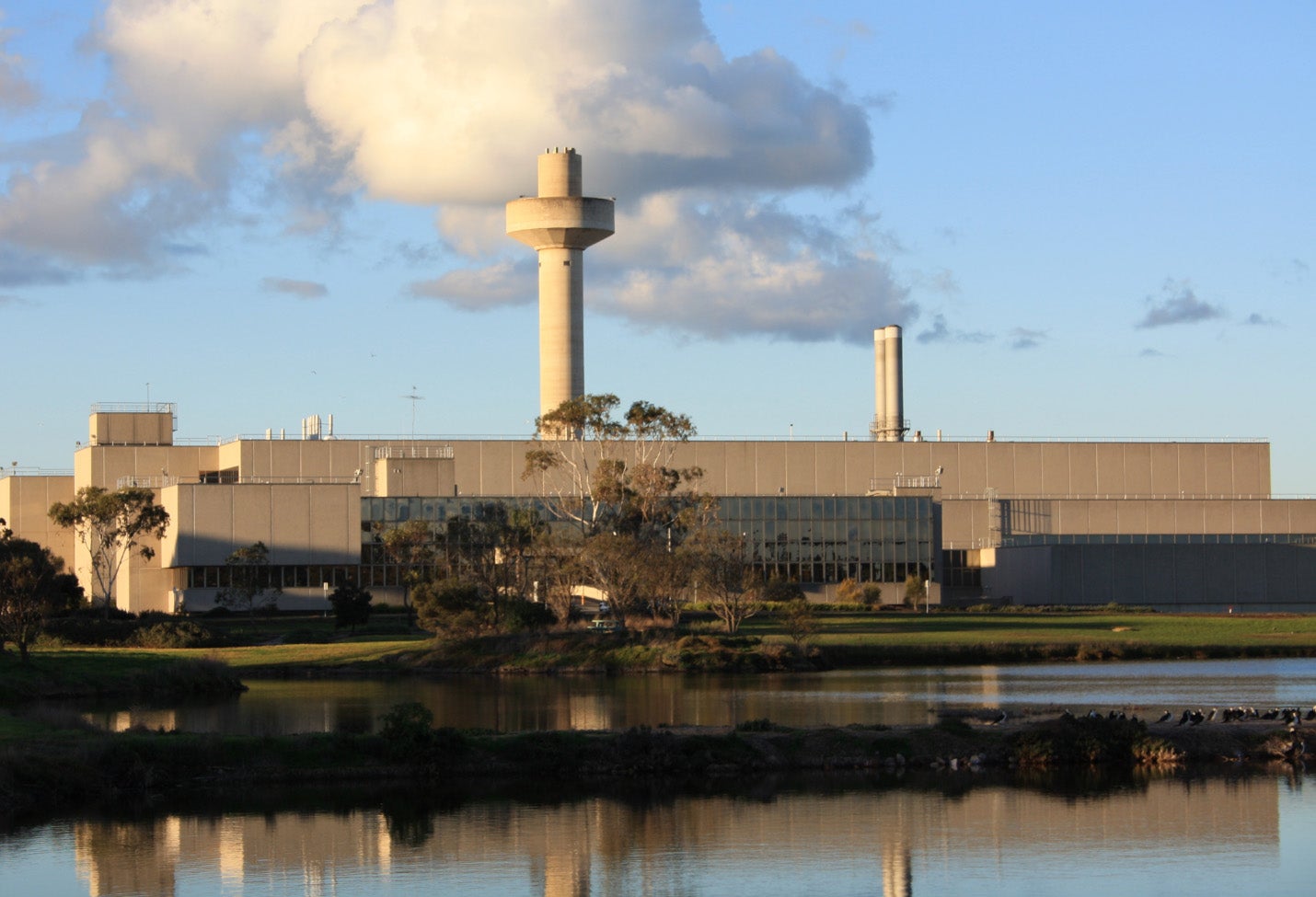 Data-Driven Revolution
No force is accelerating more change in the industry than artificial intelligence and bioinformatics. Researchers, scientists and partners are developing enormous data sets and applying artificial intelligence to analyse the quantum of these data packets, make scientific breakthroughs, discover cures for diseases and improve public health outcomes. Digital therapeutics, advanced med-tech, applied virtual reality, genomic sequencing and cell therapies are just some of the innovations that are fast-tracking medical science discoveries at speed and scale.
To support this data-driven revolution, at HDR we are utilising computational design tools and generative design to rapidly prototype solutions, validate metrics faster and evaluate manipulated parameters in real-time. These progressive workflows and parametric modeling allow us to test specific performance needs in highly complex, technical buildings such as the Macquarie University STEM Masterplan and NextDC Merlot 3 data centre. They also enable us to approach the environmental, economic, cultural and societal factors associated with these facilities more holistically.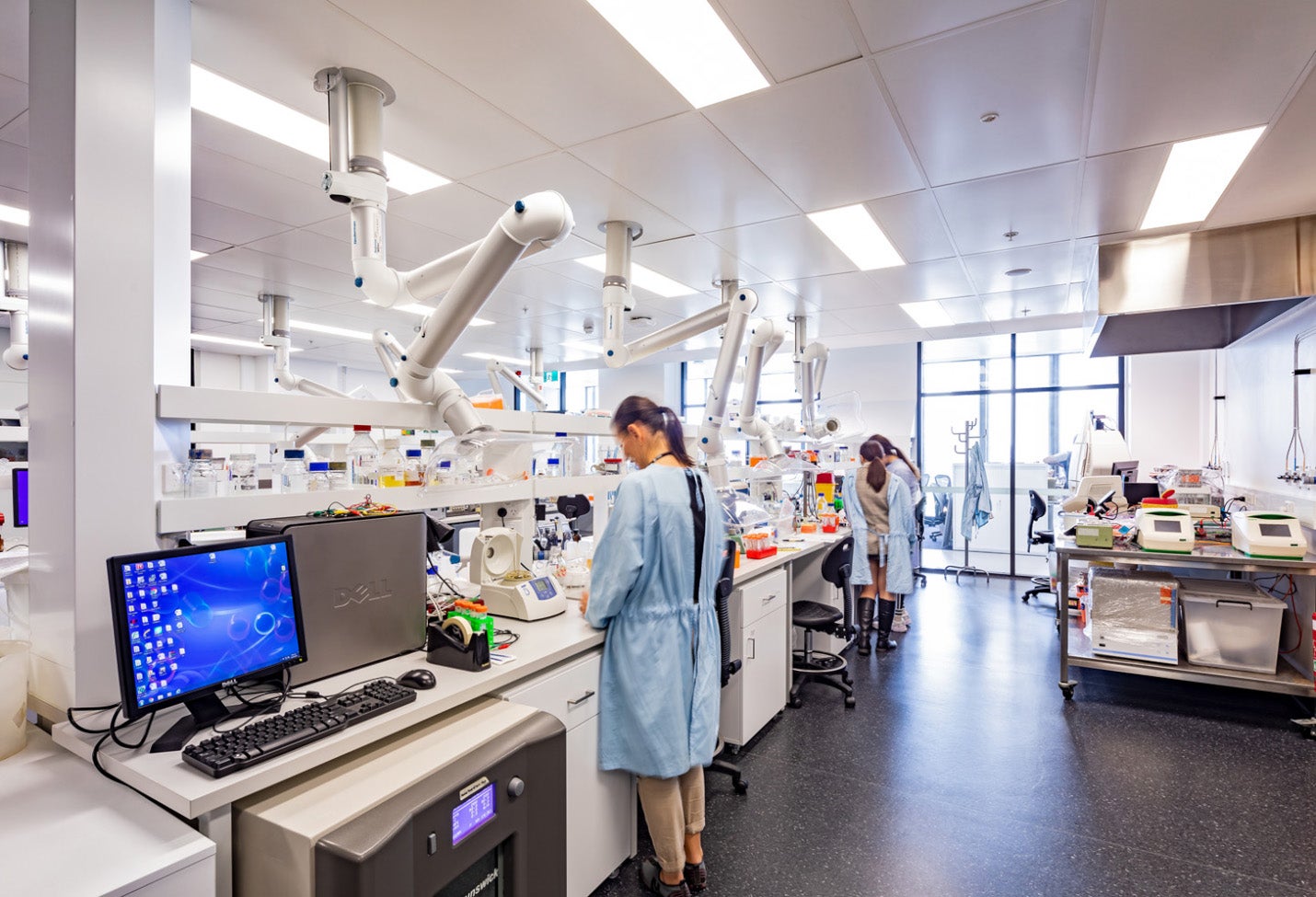 Trans-Disciplinary Practice
In this new era, data-driven, digital technologies are also optimising adjacencies and affinities for better transference of knowledge. Silos are being broken down, markets are converging, and integrated innovation hubs and research precincts are promoting connections at all scales.
At HDR, we are designing highly technical environments that elevate the "bench to bedside" model and deliver translational health science facilities to support experimentation, collaboration and flexibility. And, in the same way that we are being inspired to design multidisciplinary facilities, researchers, clinicians and scientists are in turn being empowered to collaborate at the cutting-edge of innovation. Examples of this include The John Hopkins All Children's Research and Education Facility and the Mayo Clinic Anna-Maria and Stephen Kellen Building.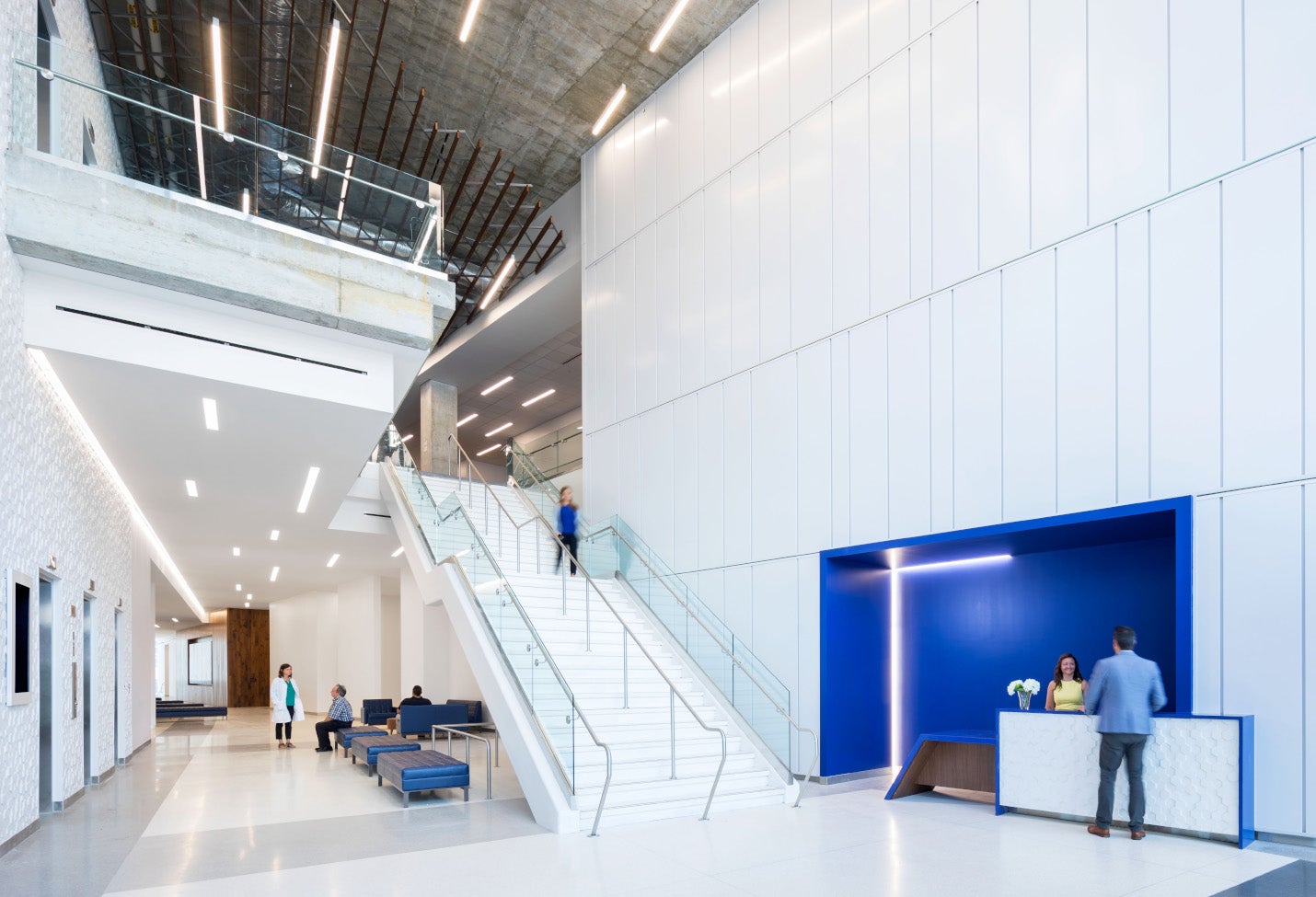 Global Meets Local 
None of this would be possible, however, without our global-meets-local approach. Every day, we pair our global scientific knowledge base and local expertise with technical rigour and creativity to design solutions to the world's greatest challenges. Our borderless approach means we have readily available, real-time access to a global knowledge exchange, and research and data that can help us forecast, predict and deliver science outcomes across our island nation.  
We have fostered an intrinsic culture of sharing that helps us unlock unrealised potential and create world-leading infrastructure across education, life sciences, physical sciences and translational health sciences every day.
Labs of the Future
By leveraging this global-meets-local approach, we know that accelerated global advancements in medical science are expected to fuel industry growth and demand for laboratories down under. Excitingly, the next generation of translational research facilities will see the convergence of precision diagnostic medicine, bioinformatic artificial intelligence and therapeutic developments, particularly in the fields of cancer, neuroscience, pediatrics and infectious disease research.
As such, interconnected laboratory ecosystems of data, platforms, instruments and advanced analytics tools are already being rapidly designed and delivered to equip scientists, researchers and partners with the resources and infrastructure they need to tackle of some our most complex health challenges.
Examples include our HDR-designed Cedars-Sinai Biomanufacturing Centre, University of Pennsylvania's Pennovation Centre, UNSW Science and Engineering Building, and, more recently, the University of Sydney's Biomedical Accelerator, designed in collaboration with Denton Corker Marshall. Utilising advanced, data-driven design technologies, our team of laboratory planners and architects are designing a series of highly complex, adaptable biomedical laboratories, underpinned by right-sizing and flexibility, that is set to create an Australian benchmark for the integration of world-leading biomedical science with clinical research and innovation.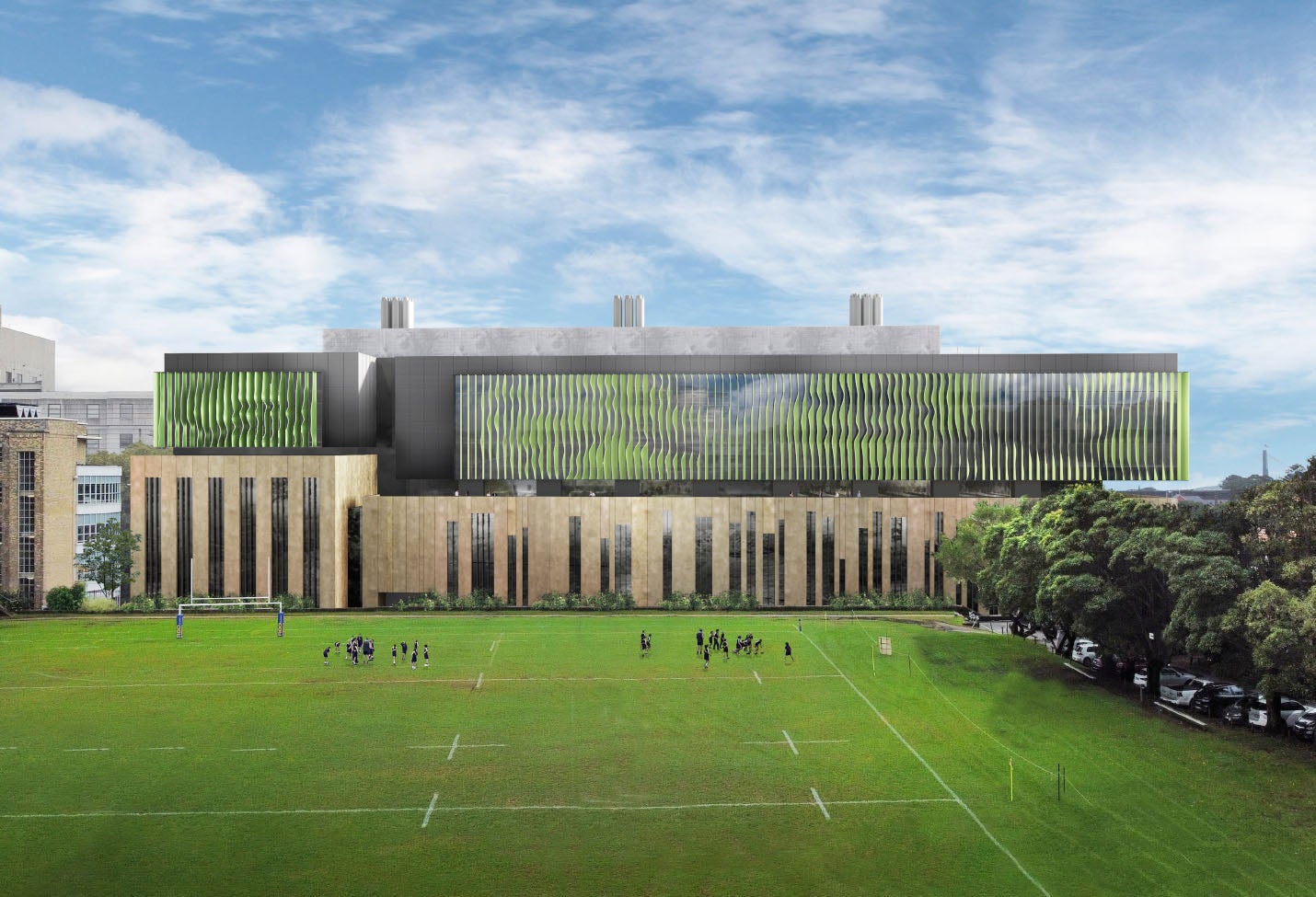 A Containment Lens  
With the emergence of new diseases, increasing drug resistance and discoveries in genetic engineering across the globe, there is also an increased demand in Australia to design and deliver high-containment facilities that allow researchers to safely identify and respond to new and re-emerging biological threats. These sorts of facilities require specialised design interventions that support the sensitive equipment used to develop atomic-scale solutions to real-world challenges.  
The HDR-designed Pirbright Institute Plowright Building and the U.S. Centers for Disease Control and Prevention's new, highest-level biosafety Emerging Infectious Disease Laboratory are two global examples which led us to form a BioDesign Collaborative here in Australia with Aurecon and Wood to design new laboratory spaces for national science agency, CSIRO as part of their refurbishment of the Australian Centre for Disease Preparedness. By future-proofing their extensive high-containment laboratories, we will ensure the continuation of CSIRO's capability to prevent and respond to exotic and emerging animal and zoonotic diseases in Australia. 
A New Dawn
Crises often breed innovation and evolution and, in this new dawn, the capacity for digital transformation in science is enabling a more sustainable, resilient and equitable global ecosystem. As a project leader and architect who specialises in science, education, research and innovation, it's certainly an exhilarating time to be working in the sector. Ultimately, by sharing some of these ideas, I hope to provoke transdisciplinary innovation, knowledge-transference and collaboration across the practice for many years to come.
As seen in InDesign.