In The Media
Specifying Fan Coil Units in a Post-COVID Environment
Adrian Gray, HDR's Global Corporate (Offices) & Commercial Director, outlines his belief that infectious disease transmission should be embedded in ventilation regulations.
In the CIBSE Journal, he discusses the development of extract plenums and fan coil units in recent decades, plus why in the context of COVID-19 the use of FCUs in conjunction with other solutions should be considered.
An example of a typical fan coil unit arrangement and plan view are shown in the diagrams below to demonstrate the movement of air through FCUs, which Adrian expands on further in the full article.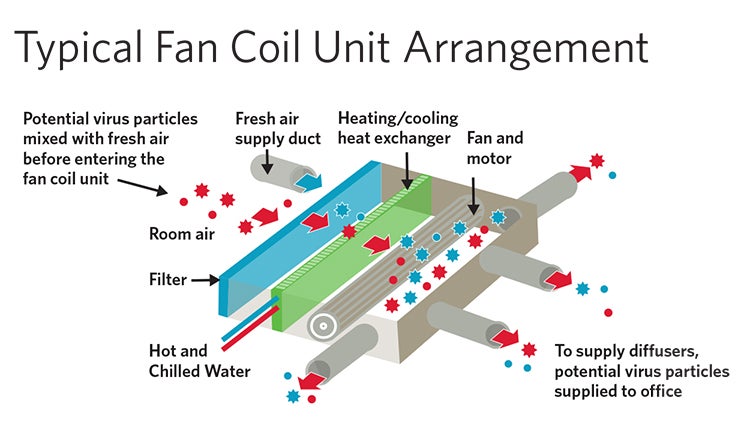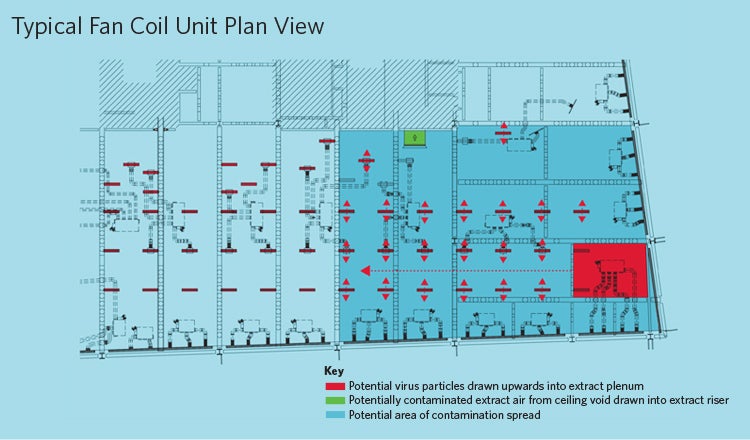 The diagram below shows the possibility of potential virus particles being recirculated within an office environment based on how a typical fan coil unit works.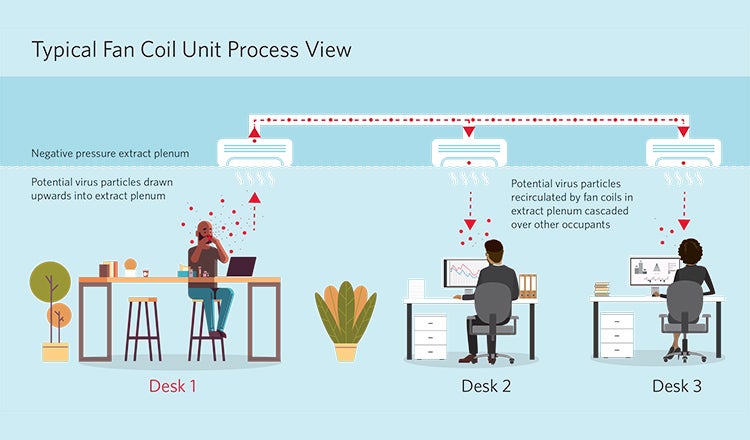 Adrian outlines why he believes infectious disease transmission must be embedded in ventilation regulations and some actions that can be taken to reduce the risk of spreading contaminants.
To read his thoughts on what can be changed in the industry and whether he believes there is a silver bullet solution, visit the CIBSE Journal.