Article
Four Tips to Plan for Solar Decommissioning
As policy has driven the adoption of renewables and zero emission technologies, the cost of solar energy infrastructure has dropped, and the rate of solar installations has skyrocketed. Over the past five years, approximately 185 million solar photovoltaic panels have been installed. With a relatively short project life, it's important to put your sustainability hat on and consider what happens at the end of project life. This is where establishing a solar decommissioning plan comes into play. 
As a comparatively new source of power generation, many utilities and developers haven't yet faced the challenge of large, utility-scale solar decommissioning. We've outlined four tips to help solar owners put measures in place early on to aid projects in looking ahead 20-30 years to the end of the project. 
1. Think Local
Federal requirements and guidelines generally don't exist for solar decommissioning and state requirements are few and far between, so local requirements reign. It's important to understand what's required by your local planning commission, siting council or other governing bodies. Even if your local entity doesn't have specific requirements in place, it often has the final say on whether a project is approved. Items such as permitting, schedule, financial securities, environmental requirements and provisions for waste disposal or recycling may dictate a project's success. 
While decommissioning may seem like a distant challenge, collaboration with your local entity at the start of your project sets the stage for a smooth permitting process and eventual project decommissioning. 
2. Know Your Solar Panel Recycling Market
While solar is a more environmentally friendly power generation technology, it also has the potential to create a lot of waste. Therefore, recycling is an important aspect of keeping the projects as sustainable as possible. Recycling photovoltaic panels isn't done curbside — many states don't even have facilities that take full panels. Some recycling facilities accept some components of the panels, but not others. Your panels may need to be transported to another state to be recycled, or disassembled and recycled in multiple locations. Look at the opportunities for recycling in your region, and address these costs early. This market is dynamic, so understanding the year-to-year changes is also vital.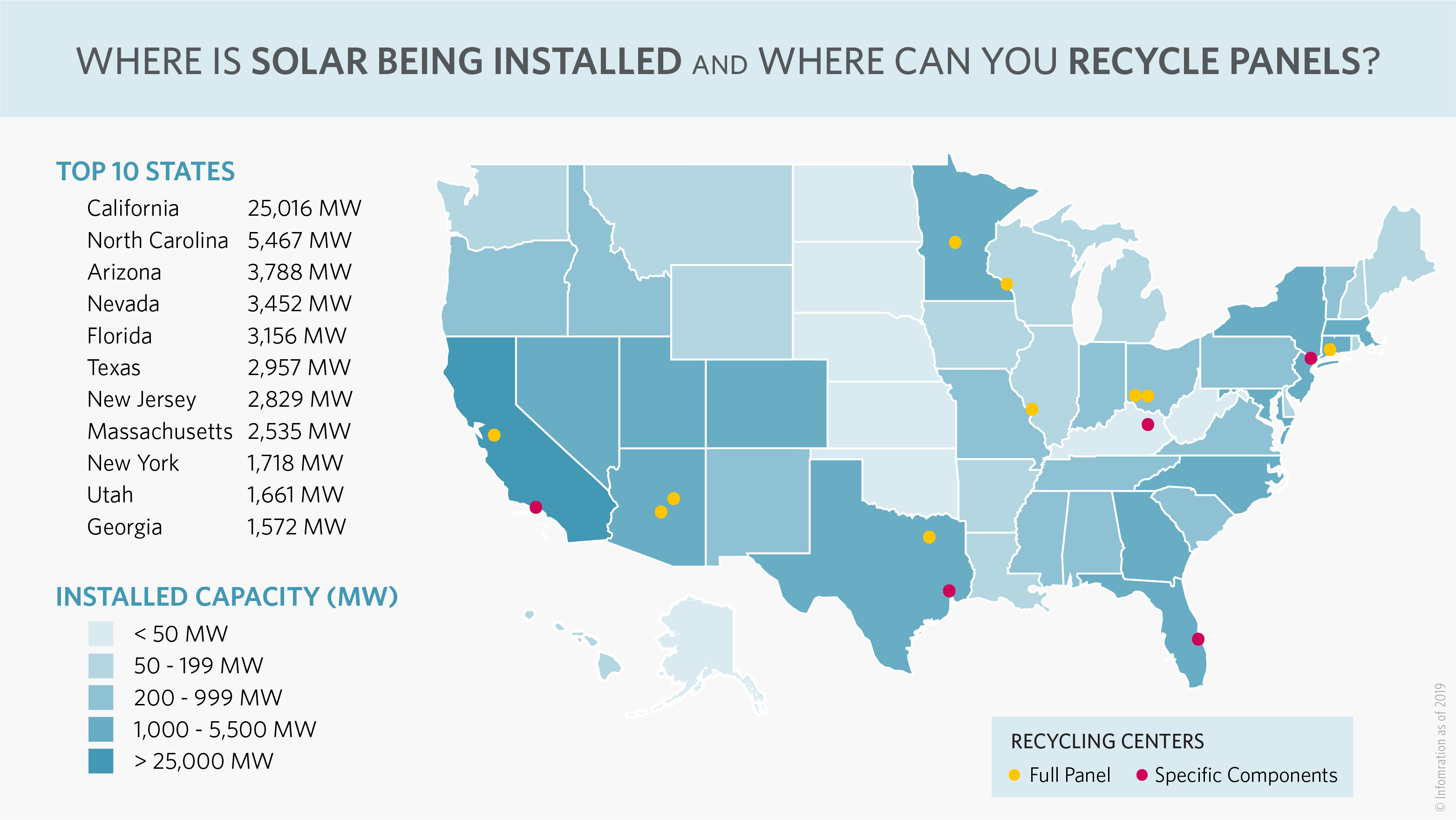 3. Know What You're Paying For, and When
Most permitting authorities require financial assurance to protect themselves if the solar owner goes bankrupt, or if the project fails and must be decommissioned ahead of schedule. Different forms of financial assurances are required depending on the local authority. Working out financial assurances early is critical in understanding when payment is required. Projects typically hold value long enough that bonds are not required to be posted until year 10 or 15, freeing bond capital in the early years. These are not trivial sums of money, so it's essential to have an accurate decommissioning cost estimate prepared or reviewed by a professional engineer or licensed contractor.
4. Keep Costs Up to Date
Decommissioning costs, including contractor costs, salvage values and recycling costs are likely to change significantly over the life of the project. Revisiting the costs every 5-10 years over the life of the project addresses potential changes, and allows for adjustments to mitigate overall impact on the owner and local authority when it comes time to decommission the project. Some local ordinances may require this.
Identifying requirements and formulating a thorough plan for solar decommissioning is a strategic move that is likely to increase the project sustainability, while also saving the solar owners headaches or issues in the long run. Having a licensed engineer and even a contractor on board will help simplify the process and set owners up for success when it's time to decommission the project.