Publications
Telemental Health and the COVID-19 Behavioural Health Crisis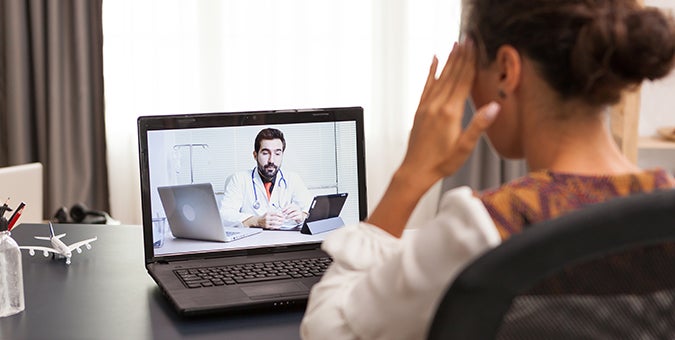 Telehealth and the Mental and Behavioural Health Crisis:  A Pandemic Side-Effect
The COVID-19 pandemic and the subsequent economic downturn has adversely affected the mental health of the nation and has created new barriers for people already suffering from mental illness or substance use disorders. The trauma experienced from stress, loneliness, fear, isolation, uncertainty and loss is evident in the general population. This phenomenon has resulted in a second curve that needs flattening — a global mental and behavioural health crisis.
This analysis investigates telehealth, telemental health and telepsychiatry as protective measures during this pandemic and as a resource for therapy and crisis treatment during the COVID-19 mental and behavioural health crisis and beyond, and offers an up-close examination of design examples.  
For several months, this collaborative group of authors, including Kimberly McMurray, LEED AP, of Behavioural Health Facility Consulting, LLC, researched the increase in telehealth usage and the design implications of the mass adoption of this platform in mental and behavioural health treatment as it relates to the continuum of care.