NEWS
Two HDR Projects Recognised in Fast Company's 2022 Innovation by Design Awards
Fast Company's Innovation by Design Awards honours designers and businesses solving the most crucial problems of today and anticipating the pressing issues of tomorrow.
This year, two HDR projects received awards in four categories. iKure Health Hub in West Bengal won the Data Design category, in addition to receiving honourable mention in the Health and Social Justice categories, and urban planning concept 'Grand Boulevards' was named a finalist in the Urban Design category. 
Winner & Honourable Mention: iKure Health Hub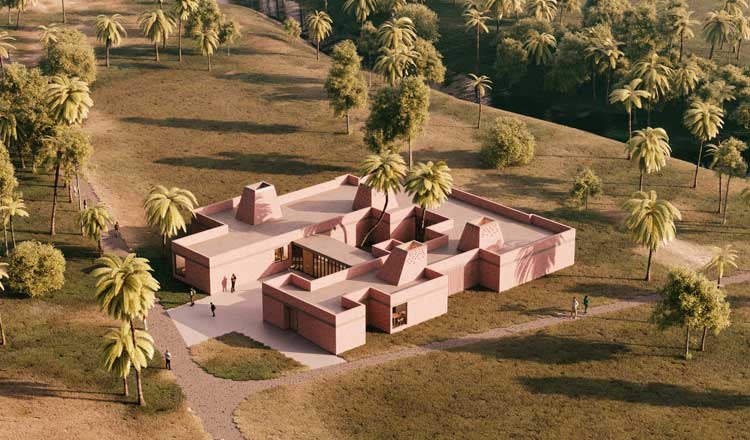 While computational design is frequently deployed in the creation of complex architecture, the iKure Health Hub in West Bengal reclaims the technology in service of a high-performance, low-cost community center built using traditional vernacular construction. The design team used artificial intelligence and machine-learning techniques to quickly generate and validate thousands of different iterations of the building's form and ornament, eventually optimizing the building for a critical amenity: the amount of shade it produces. 
Much of the dialogue surrounding artificial intelligence has focused on its ability to automate work, potentially resulting in fewer jobs and increasing inequality. iKure Health Hub shows that the technologies can ultimately increase equity by repurposing and enhancing traditional labor and craft.
Finalist: Grand Boulevards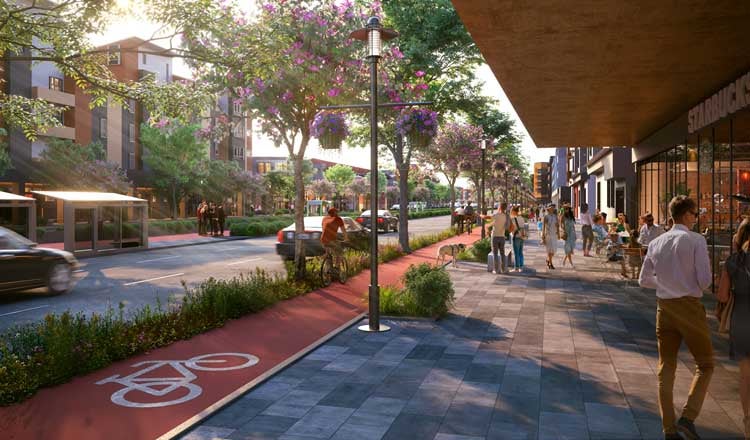 The lack of affordable housing and workforce housing is a national crisis for which urban sprawl is largely an unsustainable solution. The 'Grand Boulevards' approach advocates for transforming placeless, abandoned strip commercial lands and arterials into places to live that are more affordable to the environment, households and cities. And as a bonus, the increased property values would provide tax windfall for state school funding as well as public investments in transit, parks, affordable housing, and local public services.
The Grand Boulevards concept was recently used to frame California Assembly Bill 2011, authored by Buffy Wicks, an East Bay Assembly member, and passed by the Legislature earlier this month. AB 2011 rezones commercial areas on major boulevards for three-to-six storey residential development. All told, the bill could enable the construction of more than two million new homes. The idea is to solve multiple urban-planning problems at once: redevelop obsolete strip malls and office parks, increase housing supply, bolster public transit and create vibrant new retail corridors supported by all the new residents who live within walking distance.