Council Bluffs Interstate System Program Management
Council Bluffs Interstate System Program Management
Interstate Highway System Modernization Improvements for Omaha/Council Bluffs Metropolitan Area Commuters
The Iowa Department of Transportation is in the process of a major reconstruction of interstate highways 29, 80 and 480 in the Council Bluffs metropolitan area. This comprehensive interstate redesign, known as the Council Bluffs Interstate System Improvement Program, will modernize and improve over 14 miles of interstate, accommodate planned development along the corridors, reduce traffic congestion and improve mobility and safety for all travelers.
In 2013, Iowa DOT selected HDR as the CBIS program manager and general engineering consultant. Working closely with Iowa DOT in a co-located office in Council Bluffs, we are helping the Iowa DOT manage and deliver the $1.5 billion program, overseeing its budget and scheduling through a suite of program controls and risk management tools. Our team works as an extension of Iowa DOT, providing leadership and innovation in areas such as utility relocations, U.S. Army Corps of Engineers levees, strategic communications, traffic management and construction management.
Packaging Projects to Streamline the Program
In a previous contract, HDR helped evaluate potential improvement alternatives and ushered those alternatives through a rigorous tiered NEPA process. Originally, the CBIS program was chopped up into 70 individual, smaller construction projects. Through a series of design charrettes, HDR experts developed a more efficient construction plan that combined projects into larger, multi-disciplined construction packages that supported safe and reliable traffic management during construction. This packaging of projects reduced risk by allowing Iowa DOT to more accurately forecast costs and plan for future year programming. Streamlining construction into one complete program cut the construction schedule nearly in half while reducing impacts to travelers.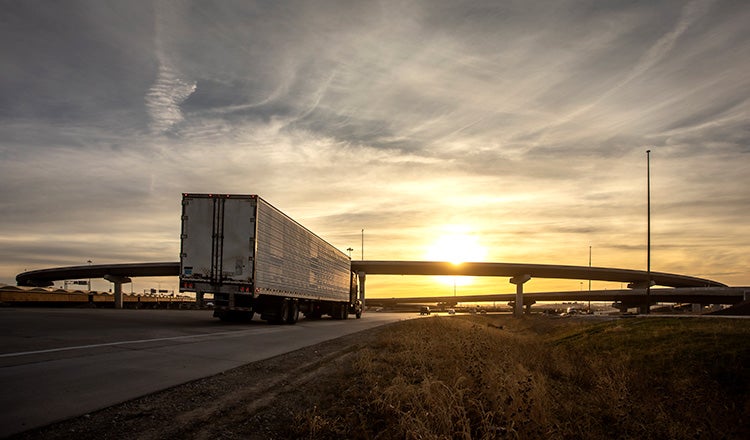 Reconstruction and Modernization
As one of the largest endeavors in Iowa DOT's statewide Transportation Improvement Program, the CBIS program seeks to accomplish several objectives, including upgrades to 47 bridges, 12 interchanges, 14 centerline miles and 146 highway lane miles. The marquee feature of this interstate program is the I-80/I-29 dual, divided freeway, a unique freeway design that keeps traffic moving by physically separating through traffic on I-80 from local traffic destined for Council Bluffs on I-29. 
In addition to the modern interstate design, other innovative improvements support long-term system operations and performance. New signage for system ramps assists emergency response within the complex system interchanges. Intelligent Transportation System upgrades include sensors, CCTV and full-color dynamic message signs, connected by over 7 miles of fiber optic cable. These help the Iowa DOT monitor traffic throughout the interstate corridor and respond dynamically to changes due to weather, traffic incidents or active construction. LED lighting, enhanced pavement markings, median gates and increased speed limits all contribute to safe, reliable and smooth travel through the CBIS corridors.
Cloud-Based Software Keeps the Program on Track
Communicating program performance to decision-makers in a timely manner has always been a top priority, which was made easier with a customized CB Gateway dashboard developed by HDR. It has allowed Iowa DOT's management to regularly review program information and make informed decisions.
Other cloud-based software tracks costs, manages construction of each major package, identifies and mitigates utility conflicts, and develops critical path method schedules for construction activities. Leveraging modern software tools has streamlined the overall management of the CBIS program, facilitated critical communication and approval processes, and established a lens for monitoring the health of the program.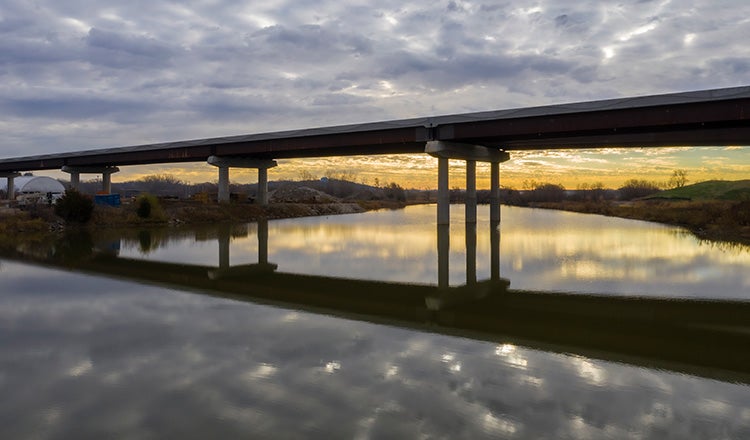 Keeping Traffic Moving
In such a large program it is also an extremely high priority to manage traffic changes through construction. HDR's traffic operations experts worked side-by-side with Iowa DOT, Nebraska DOT, first responders and other stakeholders to establish an active and engaged Traffic Incident Management team. This team has improved inter-agency communication and developed best practices for crash response.
The project's strategic communications team keeps stakeholders and travelers in the loop on construction changes and safety by using social media, website updates, email updates and virtual meetings.
Adapting to Meet New Challenges
In the face of the COVID-19 pandemic, we adjusted to keep the project on schedule and under budget in the safest way possible. We found ways to virtually connect and collaborate with Iowa DOT and our many partners and stakeholders on this program including contractors, City of Council Bluffs staff, USACE, Federal Highway Administration and elected officials.    
In addition to the communication challenges, COVID-19 lowered transportation revenues at the same time material and labor costs rose. As the CBIS program manager, we built "ground-up" cost estimates for remaining major construction packages, developed cash-management levels to support multi-year construction, and facilitated key decision-making necessary to keep the goals of the program in sight.
Throughout HDR's program management tenure, the program has remained on schedule with all active construction projects. Currently, the I-29/Nebraska Ave interchange and the I-29/I-480 system interchange are on track to be completed in 2022 and 2024, respectively. The final major reconstruction package, I-80/Madison Ave interchange, has been delayed to 2025 due to expected statewide revenue shortfalls in the coming years.