Article
Resilience. Reconciliation. Regeneration: A Template for Holistic, Renewable & Inclusive Design
The built environment sector is beginning to reconcile its impact on the planet. With the Australian government pledging to achieve net zero emissions by 2050, climate change playing havoc with business-as-usual and sustainability getting top billing in boardroom conversations, actions to mitigate carbon emissions, restore biodiversity and make society more equitable are no longer just a value-add.   
Evidently, however, the more we learn about sustainability, the harder it is to capture its many facets — environmental, social and governance — with a single word. Instead, a dive into its connective tissue reveals three components that not only provide deeper business-binding insights, but are also a template for holistic, highly renewable and inclusive design:
Resilience. Reconciliation. Regeneration.
Collectively, these pillars form a strong foundation and guiding force for us in a critical decade for humanity.
Resilience
The convergence of bushfires, heavy rainfall, floods, drought and extreme heat has had a cascading effect across Australia and forced communities and organisations to review their resilience. With climate change expected to increase the frequency, duration and severity of extreme weather events into the foreseeable future, there is now an urgent need and unique opportunity to build resilience into our infrastructure, land use practices and urban environments.
Unprecedented flooding in the Hawkesbury-Nepean Valley in New South Wales has brought home the exigency of a more innovative approach to the design and delivery of urban infrastructure in flood-prone regions. While the area has been impacted by climate change, the shape and size of its water catchments, presence of hard surfaces which cannot absorb water, and population density have also contributed to the climate disaster and health emergency which sadly unfolded.
Today, as creators of the future, we are being tasked with transforming the delivery of design to create climate-resilient infrastructure that responds to our new reality and is future-proof. This requires an iterative, multihazard mindset that considers the interconnectedness of natural, built and human systems, and one that makes nature-based solutions mainstream. By better integrating green, blue and grey infrastructure solutions with passive design principles, co-designing for humans and the environment will decidedly become second nature.
From a design perspective, principles such as water-sensitive urban design can help to coalesce developments with a site's natural features and promote the integration of stormwater, water supply and sewage management. As an example, the HDR-designed Rodney Cook Sr. Park in Atlanta, Georgia, U.S., has been conceived to alleviate severe flooding in the area by capturing and storing stormwater, and as a result, revitalise the viability of a disadvantaged neighbourhood. Sustainable design features include rain gardens that filter storm flow from incoming pipes, stormwater planters, constructed wetland and native plantings. The park has become a regional attraction and amenity, which has in turn increased nearby home prices in the surrounding communities by nearly 165%.
Ultimately, resilience comes when you start working with, not against, the elements.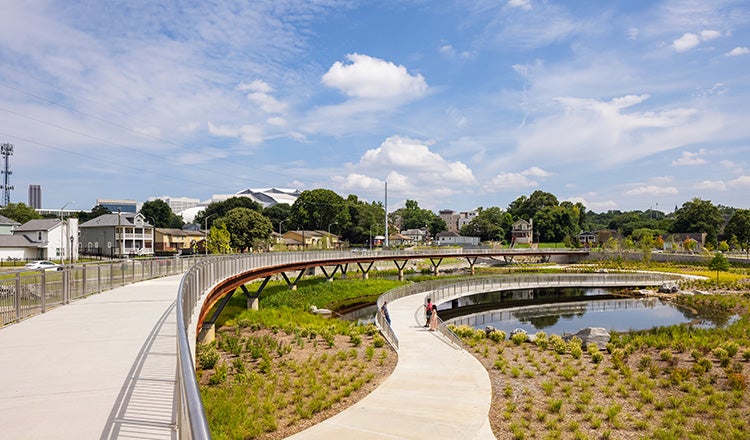 Reconciliation
With over 65,000 years of continuous culture, the rights, rituals and land management techniques of our First Nations people is central to our shared identity.
If we consider sustainability to be the practice of using natural resources responsibly, we can look to Indigenous custodians and knowledge holders to educate us on their living cultural practices. This will teach us to live more harmoniously with our planet and its natural flows and help us to better understand its rhythms — rather than being a force to be feared and fought against.
For us, the process of weaving Indigenous design into our projects is as important as the final result. It involves meaningfully engaging with traditional custodians throughout the project life cycle to embed our projects within their spiritual, ecological, geological and knowledge systems, and to weave storylines of Country and landscape into the fabric and experience of architecture.
To begin with, we walk Country to learn about the animate and inanimate inhabitants of the site and conceptualise our learnings into the brief, masterplan and design development. By considering the interdependence between our people, nature and design, we are then empowered to weave principles of passive design, biophilia and urban design into the co-design process to shape Country.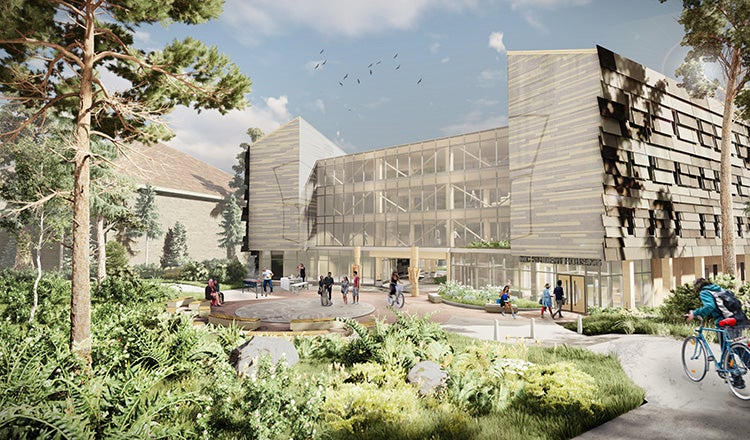 At HDR, we have adopted the regenerative approach that if we care for Country, it will care for us. When realised, not only can we facilitate equal engagement between cultures, but we can focus on creating resilient, balanced, regenerative ecologies with deeper roots to place and local communities.
Examples of embedding reconciliation into design at HDR include: 
Health Infrastructure's Rouse Hill Hospital

masterplan has been guided by Connecting with Country experts Bangawarra, in consultation with knowledge keepers and traditional custodians, to inform the siting of the buildings, open spaces, site access points and circulation.

Canada's

North Island Student Housing

is a physical expression of North Island College's commitment to deepening awareness of its traditional territories. Extensive

research into traditional methods of building and ways of living, informed by the K'ómoks First Nation, is woven into the building's orientation and organisational structure.

Western Sydney University's

Bankstown City Campus

' Wall of Hands features Indigenous graduates' painted handprints over the past 40 years. It is

a celebration of the cultural heritage of the diverse student population: past, present and emerging.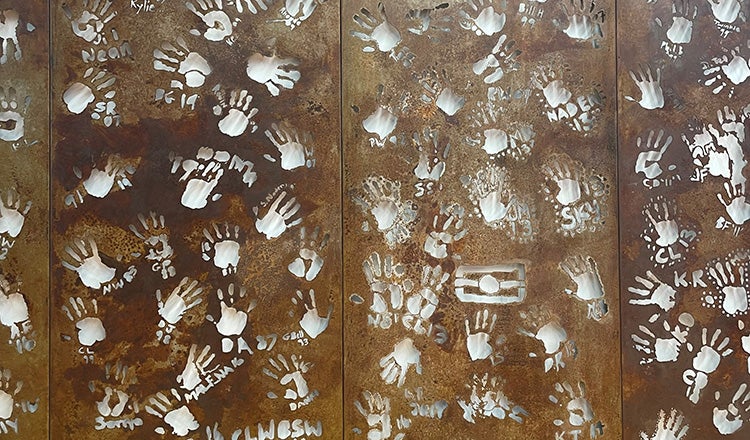 Regeneration
Bringing resilience and reconciliation to the forefront of design has set the stage for a new era of sustainability — one that looks towards truly regenerative design and reconnects humans and nature through the continuous renewal of evolving socio-ecological systems.
Today, designers and other built environment professionals have a responsibility to promote social and environmental regeneration in all its forms. At HDR, our global, data-driven Regenerative Design Framework is supporting designers in moving beyond basic high-performance design goals towards net-positive impacts and metric-driven targets for carbon, water, nutrients, air, biodiversity, social and health categories. Bringing these focus areas forward is enabling us to set achievable goals against existing benchmarks and consider a project in a broader societal, cultural and economic context.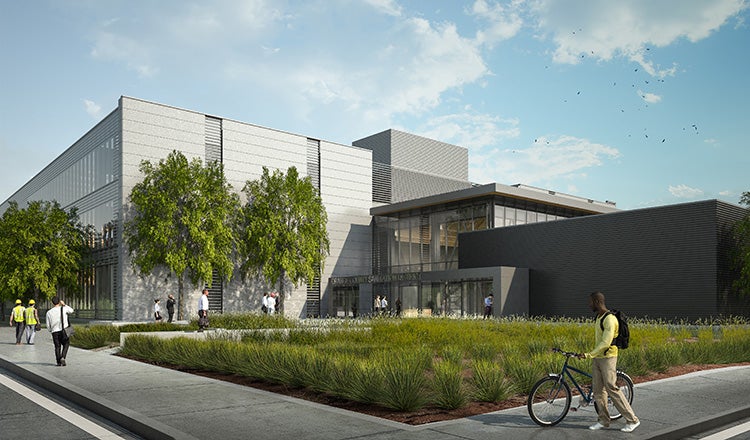 Our resilience and reconciliation pillars are inextricably linked to our Regenerative Design Framework and help us consider how regenerating buildings and shifting our economy from linear to circular can restore humans ecologically and socially and improve population health and well-being.
Excitingly, the need to regenerate both people and nature is being seen at a government, corporate and community level. Mass timber, biophilic design and nature-positive projects are transforming the delivery of design, decarbonising cities and improving community well-being.
Some examples of regeneration in practice include:
The use of a hybrid mass timber structure in HDR's

Orange County Sanitation District

project has not only reduced the overall weight of the structure, but also created a carbon positive structure through sequestered carbon. Sustainable design features include sun-shading and

building orientation to maximise daylighting while reducing glare and solar heat gain; biogas energy generation and photovoltaic panels for net-zero energy use; and 100% building heating provided from waste heat of the plant operation.

A review of our Riverina Redevelopment masterplan was conducted to embed sustainable design principles such as natural ventilation, local materials and orienting each building to maximise passive design across the entire program.

In the flood-impacted area of U.S. Washington state's

Hamilton Center

, HDR employed triple net-zero design — net-zero energy, net-zero water and net-zero carbon — within a circular economy framework to rebuild a resilient town above the flood plain and mitigate flooding concerns and biodiversity degradation. Using highly sustainable infrastructure, the team conducted a feasibility study and conceptual masterplan for infrastructure, land planning and net-zero analysis to create a triple net-zero community that provides residents with an option to affordably move to higher ground. 
A built environment that heals, connects and regenerates is not a strategic goal but a mindset that must be adopted by all of us.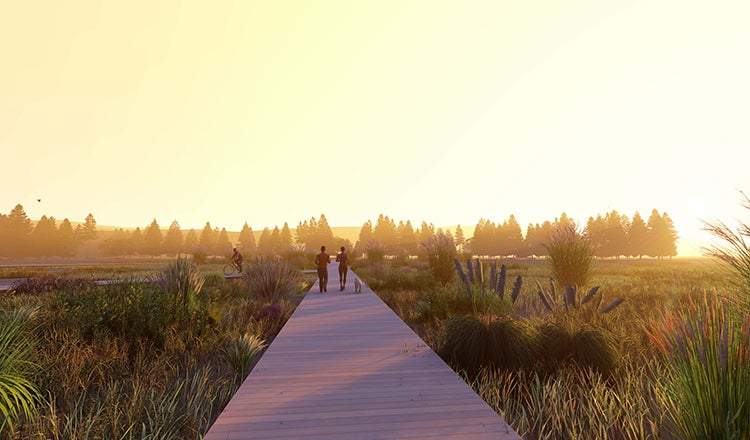 Our Path Forward
On our path to net zero and beyond, embedding resilience and reconciliation within regenerative design requires us to see and think differently. This progressive foundation will enable us to deliver inspiring, regenerative and inclusive projects that improve the human condition and thrive in a built and natural environment beneficial to our minds, bodies, spirits and the planet upon which we all depend. Collectively, we have both an opportunity and responsibility to work toward a regenerative future.
As seen in The Fifth Estate.