Podcast
Speaking of Design Ep. 15: Brewing Solutions for Cleaner Water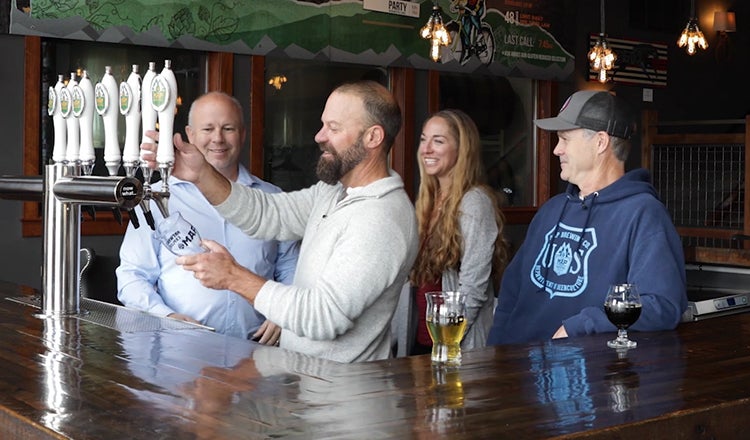 In Bozeman, Montana, life centres around outdoor recreation. An afternoon of world-class fly fishing on the state's pristine waters often follows with a refreshing visit to one of the area's many micro-breweries.
The convergence of those two pastimes took an innovative twist when a group of engineers asked: What if the carbon-rich byproduct of brewing beer could be used as a cost-effective way for the city to reduce nitrogen in its wastewater? Yes, these are the things engineers discuss over a beer.
That idea led to a pilot study with the potential to benefit communities throughout the world.
Subscribe
---
Featured on this Episode
Coralynn Revis excelled in her high school science fairs and even did a school project on waste remediation at mining sites in Butte, Montana. That interest led her into a career in environmental engineering, and today she is a project manager and industry leader in biological nutrient removal and wastewater permitting regulations. "I enjoy being able to look at problems differently," she said. "And then having a tangible, practical solution."  
---
Growing up, Bill Buxton always wanted to be like his hero — his grandfather, who was a civil engineer with the U.S. Army Corps of Engineers in Fort Sill, Oklahoma. Nearly 30 years into his own career as a civil engineer and water marketing manager, Bill takes satisfaction in being able to drive past projects he's been a part of. The failure of a wastewater treatment system at a brewery in Bill's hometown of Big Fork, Montana, led to the idea for the brewery waste pilot study. 
---
Tom Radcliffe is the water reclamation facility superintendent for the city of Bozeman, Montana. "We're stewards of the stream," he said. "Our goals has always been to reduce the nutrients going into the river as low as we can."
---
John Alston is the water and sewer operations superintendent for the city of Bozeman. His team was responsible for transporting brewery waste from MAP Brewing Company to the Bozeman Water Reclamation Facility. "Really, it wasn't that much of a logistical thing," he explained, adding, "I think it was a little bit weird to see a city of Bozeman truck hanging out at a brewery."
---
Patrick Kainz is the founder and co-owner of MAP Brewing Company in Bozeman. With a patio featuring an unparalleled view of Glen Lake and the mountains as a backdrop, a visit to MAP Brewing is as much about the experience as it is the beer.
---
Doug Child is the head brewer at MAP Brewing Company. A graduate of the oldest brewing school in the U.S. and three-time gold medal winner at the Montana Homebrewer's Association Annual Convention, suffice it to say Doug knows his beer. More on Patrick and Doug
---
Credits: Produced by Danny Sullivan and John Tourek. Special thanks to Nicole Campbell for filming interviews at Bozeman Water Reclamation Facility and MAP Brewing Company. Additional thanks to Brett Stark.