NEWS
HDR Canada Fund Awards Five Grants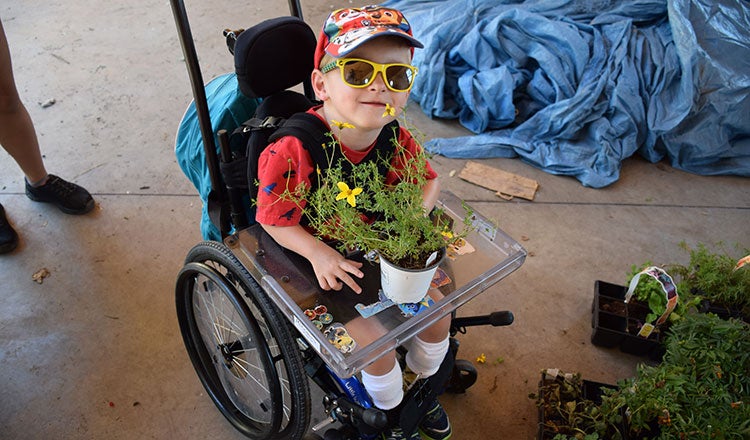 Employees Demonstrate Support for People with Disabilities, Youth Programs and Seniors
Five grants awarded from the HDR Canada Fund demonstrate the continued generosity of HDR's Canadian employees. Funded by employee donations, the grants total more than $48,000.
"The HDR Canada Fund grows every year, thanks to the collective kindness of our employees," said Kim Gosteli, HDR national director of business development in Canada. "To be able to award five grants to worthy causes fills us with pride and inspires us to continue to support the charities that are meaningful to our teams and in our communities."
The HDR Canada Fund supports local charities, with each grant sponsored by an HDR employee engaged with the organization. 
"I was delighted to receive the news that the HDR Canada Fund grant was awarded to Between Friends, a commendable organization devoted to enhancing the lives of individuals with disabilities and their families," said Diego Ruiz, HDR rail engineer-in-training, who sponsored the grant. "This grant will enable them to construct a remarkable play area, fostering an inclusive environment where members of all ages can engage in activities without experiencing any sense of exclusion."
Read more about the latest grants.
About the HDR Canada Fund 
Funded and driven by HDR employees, the HDR Canada Fund is a charitable fund held with the Vancouver Foundation, dedicated to serving communities across Canada in which our employees live and work. Modeled after the U.S.-based HDR Foundation, the HDR Canada Fund gives preference to organizations with strong employee involvement that align with HDR's areas of expertise: education, healthy communities and environmental stewardship. Since its inception in 2021, the HDR Canada Fund has funded over CA$143,641 in grants. 
About HDR
For over a century, HDR has partnered with clients to shape communities and push the boundaries of what's possible. Our expertise spans more than 11,000 employees in more than 200 locations around the world — and counting. Our engineering, architecture, environmental and construction services bring an impressive breadth of knowledge to every project. Our optimistic approach to finding innovative solutions defined our past and drives our future.