In The Media
Aberdeen-Hoquiam Levee Project Breaks Ground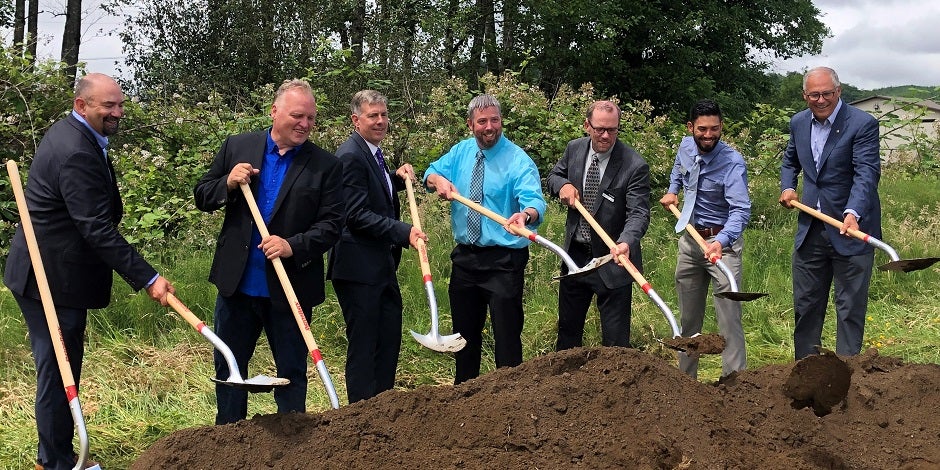 On July 8, the Aberdeen-Hoquiam Flood Protection Project broke ground with project leaders and several Washington state dignitaries in attendance.  
The project's main goal is to shield the region's low-lying areas and communities from floods, improve storm drainage and reduce the economic impact of flooding disasters. It is composed of two levees — the North Shore Levee and the North Shore Levee West Segment — and the associated Fry Creek Flood Station and Restoration project. 
Our HDR team is the lead designer and engineer for both portions of the levee project. We are also leading the final design of KPPF Consulting Engineers' early design work on the Fry Creek Pump Station, scheduled for completion in December 2022. 
Read more about this project in "Aberdeen and Hoquiam Flood Protection Project Moves Forward" from The Daily World (digital subscription may be required).