A Program Management Practice Anchored Around Partnership, Adaptability and Best Value
Aging infrastructure, climate change, funding constraints, and water shortages are just a few of the challenges we face today. Despite these circumstances, our clients are committed and working hard to achieve their strategic visions and make our homes better places to live. For over 100 years, we have stood shoulder to shoulder with our neighbors, clients, and communities to meet the moment.
At HDR, our program management practice is fueled by our desire to serve you long-term, helping you reach your overarching strategic goals and forge new frontiers. We are accomplished program managers with a long track record of successful delivery — we are nimble and are constantly adapting to our ever-changing world, just like you.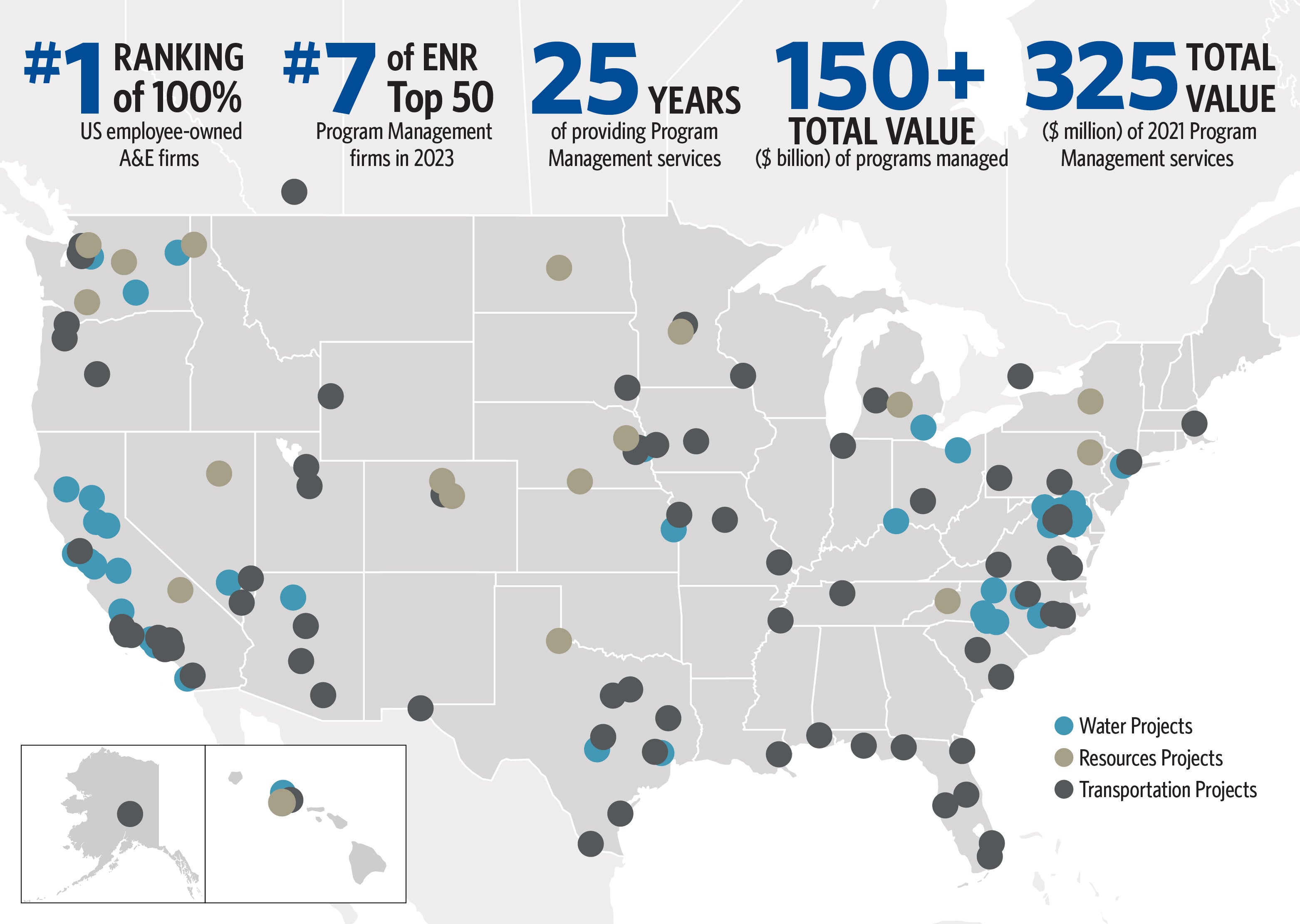 Our team's diversity of thought and knowledge allows us to be creative in how we approach Program Management. We are subject-matter experts in a wide range of fields, allowing us to build program teams with extensive expertise across many disciplines, giving you the comprehensive and integrated solutions only we can provide. You trust us and come back to us, again and again, to deliver on your programs, and we quickly become part of your families. We take pride in what we do and how we help you overcome your various challenges.