In The Media
Cutting Colorado Congestion with Express Lane Solutions
Interstate 70 Project Will Keep Travelers Moving During Peak Demand
Residents and tourists traveling between Colorado's scenic Rocky Mountains and Denver have long dealt with interstate congestion, particularly during peak weekend travel times.
To address these traffic backups, the Colorado Department of Transportation is building a tolled, peak-period inner shoulder lane along a 12-mile segment from the Veterans Memorial Tunnels in Idaho Springs to Empire Junction. The westbound addition follows a similar eastbound express lane that was completed in the same corridor in 2015.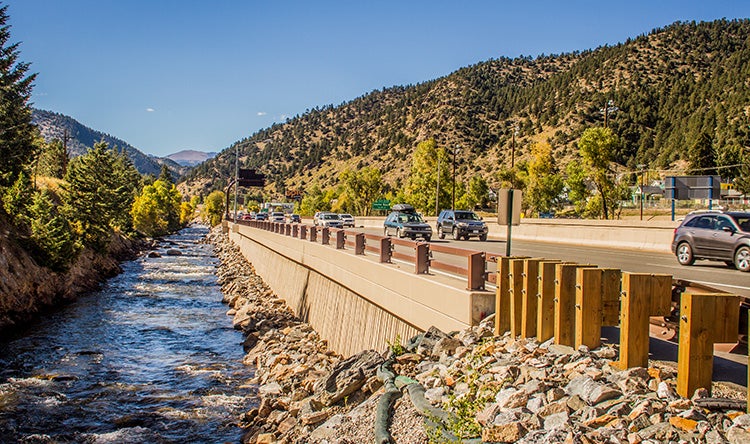 HDR provided planning, environmental analysis and design for the successful I-70 Mountain Corridor Eastbound Express Lane project and is filling a similar role on the westbound project, led by Senior Project Manager Chau Nguyen.
Nguyen recently spoke with Engineering News-Record about the project, which creates a new lane during peak times by repurposing the interstate's existing footprint wherever possible, minimizing widening. Depending on road section, the new 11-foot lane used space from the existing shoulders and the grassy median.
When complete, travel speeds in the westbound lanes are expected to correspond with those in the eastbound lanes, which have seen considerable improvement since the tolled lane was opened. This improvement will lead to more consistent speeds, better access for emergency vehicles and less through traffic diverted to local streets.
Read more in the article from ENR, "Colorado's I-70 Express Lane Will Cut Through Traffic Tie-ups."