In The Media
Emergency Bridge Replacement on a Condensed Timeline for Pittsburgh's Fern Hollow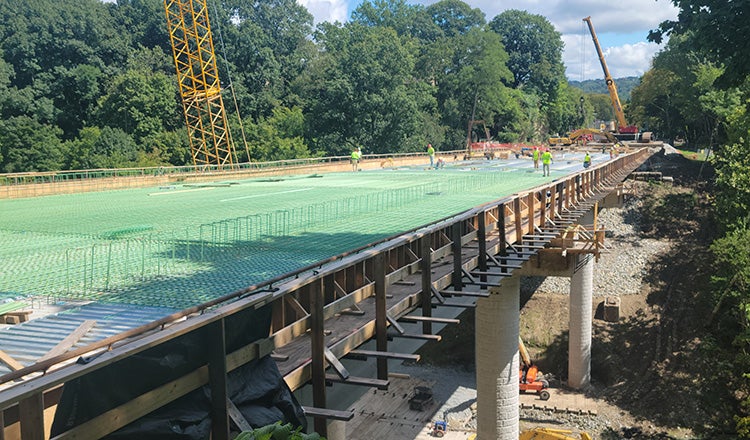 Designing and constructing a bridge in a third of the normal time requires experience, expertise and a dedication to seeking the best solutions in unusual circumstances. Senior Project Manager Jason Fuller spoke with New Civil Engineer magazine recently about his work on the emergency replacement of the Fern Hollow Bridge in Pittsburgh, Pennsylvania.
The work began quickly and has continued at the same rapid pace. The former bridge unexpectedly collapsed on Friday, Jan. 28, 2022. By Monday, Feb. 1, HDR had been invited to design the replacement through an emergency fast-tracked procurement process. Construction began in April, and the new 460-foot, four-lane bridge is expected to open to traffic in December 2022.
Fuller, who leads HDR's work on the bridge, shared how the team designed replacement options based on what could be done quickly. "We looked to find the fastest option based on the materials available," he told the magazine. "We broke the overall work down into parcels with anything likely to have a longer lead time undertaken first."
The extensive collaboration of the project team enabled critical decisions to be made much more quickly than typical projects. And the new bridge will be more than just a replacement — the new structure includes a 50% increase in space for bicycles and pedestrians.
Read more in "How Pittsburgh is replacing a collapsed road bridge in just 10 months," published by New Civil Engineer.