Article
Ending Global Sprawl: High-Income Sprawl
This article was originally published in Ending Global Sprawl: Urban Standards for Sustainable and Resilient Development, written by Peter Calthorpe and published by the World Bank's Global Platform for Sustainable Cities. Ending Global Sprawl explores forward-thinking planning strategies for the urban form. 
Chapter 2: High-Income Sprawl
High-income sprawl is the result of upper- and middle-class populations migrating to low-density, auto-oriented environments with restrictive zoning policies. While this version of sprawl is common in North America, Australia, and parts of Europe, Chapter 2's focus is on the United States, a country that has become a global model for low-density sprawl and a unique form of social and economic segregation.
A 50-Plus Year Experiment
Over a period of 50 years following World War II, the U.S. transitioned from a country of villages, towns, and cities to one of subdivisions, shopping malls, and office parks. America has become a nation dominated by cars, aided by industrial, housing, and infrastructure policies that enabled the landscape to be designed specifically for them. This generational sea change was heightened by the country's shift from being an urban industrial economy to a decentralized service economy, resulting in people spending more time in their cars.
This timeline provides a better understanding of how re-settlement patterns took shape across the American landscape since 1950, as well as their economic and environmental impacts:
1950–2016: The percentage of people living in the suburbs increased from 26% to 55%

1950–2020: Average size of a new home increased from 980 square feet to 2,457 square feet

1960–2018: Annual Vehicle Miles Traveled (VMT) per person doubled to an average of 10,000 miles

1960–2018: The percentage of single-person households grew from 13% to 28%

1970–2020: Total miles driven annually increased from 718 million to over 3 trillion
As single-family homes grew in scale, and more subdivisions of those homes got built in evermore remote exurban areas, this translated directly into greater carbon emissions.
Sprawl = Public Health Risk
As cities spread out and became more car-dependent, the unintended consequence of such growth has been deteriorating public health. More VMT means less time walking, increased air pollution, and more auto collisions. (Over 35,000 people are killed in auto accidents each year; 2.4 million suffer related injuries). Summing all health costs due to harmful auto exhausts alone comes to an estimated $450 billion annually. By 2016, approximately 134 million people (40% of the population) lived in counties with unhealthy levels of ozone or other particle pollution. These impacts fall disproportionately on lower-income Americans.
Americans' economic health has likewise been impacted by the effects of low-density sprawl. As houses, land plots, and cars grew bigger, paychecks remained largely stagnant. Where that money is spent, however, has changed a lot. Many lower-income households now spend over 50% of their total income on housing and transportation costs. And while millions have sought homes in distant suburbs to relieve the burden of costs, the affordability is a mirage. Housing affordability is eroded by the costs of gasoline and car maintenance, local taxes to pay for road maintenance and construction, and the loss of personal time due to long commutes.
From Middle-Class Dream to High-Income Luxury
The economics of sprawl are collapsing for all but those with higher incomes. High-income sprawl is unsustainable due to increased costs of transportation, infrastructure, and basic services. And building affordable housing for its own sake, on cheap land, only furthers patterns of social and economic segregation. Correcting course and re-creating metropolitan areas with healthy and equitable economies means finding integrated solutions.
The economic, social, and ecological health of middle-class cities and towns is realized through sustainable development patterns. This means that driving is an option, not a necessity; basic services are within walking or biking distance of people's homes; money otherwise spent on gasoline goes towards a mortgage or rent, and time spent in a car is replaced by time spent in the community.
---
About the Author: Peter Calthorpe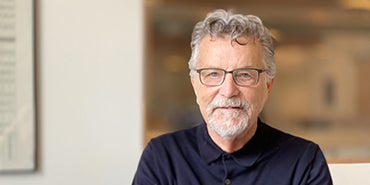 Peter's long and honored career in urban design, planning and architecture began in 1976, combining his experience in each discipline to develop new approaches to urban revitalization, suburban growth and regional planning. In 1983, Peter founded the award-winning firm of Calthorpe Associates devoted to sustainable urban design and planning globally. In May 2019, Calthorpe Associates joined HDR. Throughout his career in urban design, planning and architecture, he has been a pioneer of innovative approaches to urban revitalization, community planning, and regional design. For his contribution in redefining the models of urban and suburban growth, he was awarded Urban Land Institute's prestigious J.C. Nichols Prize for Visionaries in Urban Development in 2006. He is one of the founders and the first board president of Congress for the New Urbanism. Metropolis Magazine claims: "The titles of Peter Calthorpe's books define the recent history of urban design in its most vital and prescient manifestations."
Download "Ending Global Sprawl: Urban Standards for Sustainable and Resilient Development"