In The Media
HDR Expertise on Display in ULI Workshop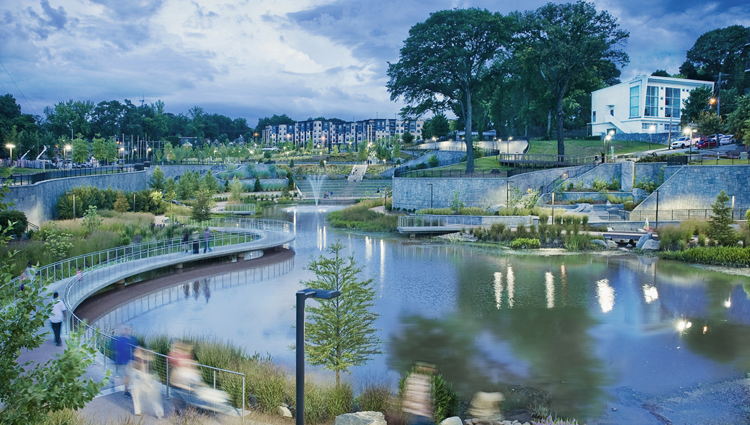 Developing Innovative Infrastructure to Combat Severe Rainfall
HDR experts participated in a technical workshop led by the Urban Land Institute of New York aimed at developing innovative cloudburst infrastructure to enhance protections against extreme rainfall events as well as provide opportunities for passive and active recreation. 
Tasked by the New York City Housing Authority to lead this effort, ULI invited a select group of experts experienced in developing this type of infrastructure to exchange knowledge and share solutions. Barbara Barnes, project manager, and Nathalie Beauvais, community planning resiliency lead, represented HDR among a lineup of national and international climate change resiliency experts. 
Key ideas and best practices were published in the Cloudburst Infrastructure Workshop for New York City Housing Authority Executive Summary Report, including the HDR-designed Historic Fourth Ward Park as an example of transforming a blighted, underutilized lowland into a valuable urban park that also solves a significant drainage issue.