In The Media
Infinity Loop Rail Design: Changing the Future of Bulk Freight Train Processing
By combining years of railroad operations and engineering experience, HDR Senior Project Managers Kurt Reichelt and Paul Weber developed the revolutionary Infinity Loop to solve an age-old loop track design problem. 
When unit trains carrying commodities throughout the United States reach their end destination, most rail terminals intended for loading and unloading the materials use a loop track design. However, most loop tracks are not equipped to efficiently allow multiple unit trains to arrive and depart while processing is taking place. 
In order to conquer these challenges and greatly increase the efficiency of a loading and unloading facility within a limited space, Reichelt and Weber laid out a new design that has a staging yard wrapped around a balloon processing track design. It surpassed our client's expectations and could fundamentally change the way unit trains are processed.
They laid out a staging yard that included multiple loop tracks and inserted a balloon loop loading and unloading track in the interior. Connected by a dual lead, the design effectively forms a linear path design that allows multiple unit trains to enter the facility without conflicting with separate unit trains in the process of loading or unloading.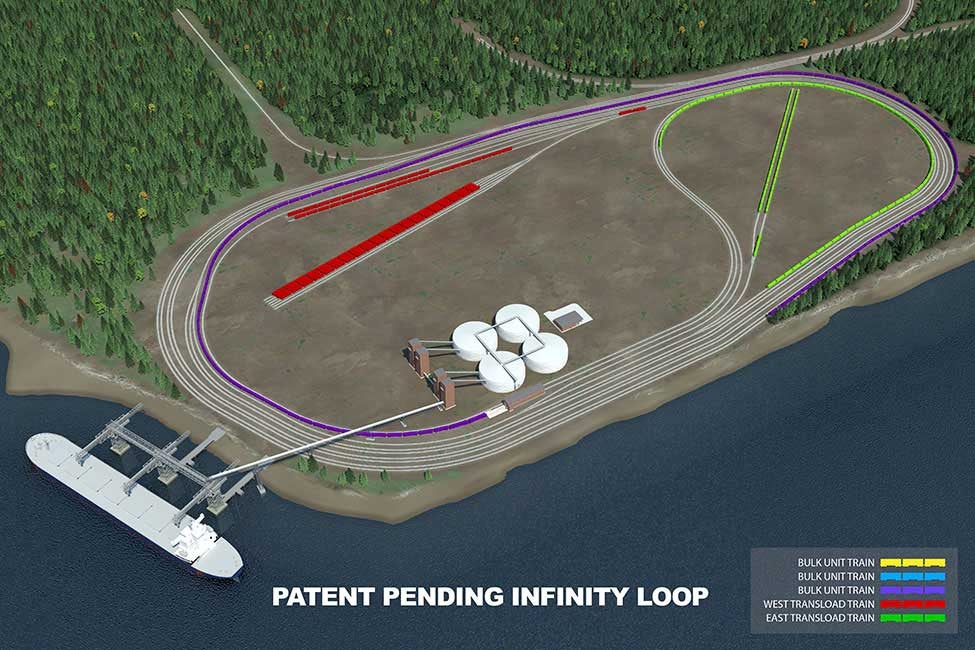 Reichelt and Weber go into further detail about the challenges they faced and the award-winning, patent-pending design in an interview with ACEC's Engineering Inc. magazine in their September-October issue.