In The Media
Louisville's New Dixie Highway Features Major Safety Upgrades, Completed on an Accelerated Schedule
One of the busiest stretches of road in Louisville, the Dixie Highway (US 31W) was also one of the most dangerous corridors in Kentucky. Prompted by concerns from community members, Louisville Metro and the Kentucky Transportation Cabinet, the $35 million New Dixie Highway project increases safety, decreases travel times and expands economic opportunity over 14 miles of highway.
HDR served as lead designer for this effort, which also includes the region's first bus rapid transit system and integrates intelligent transportation system technology that provides significant improvements. Project leaders Jonathan West, David Lee and Kent Ballard wrote about the project for the Scanner, a publication of the American Society of Highway Engineers.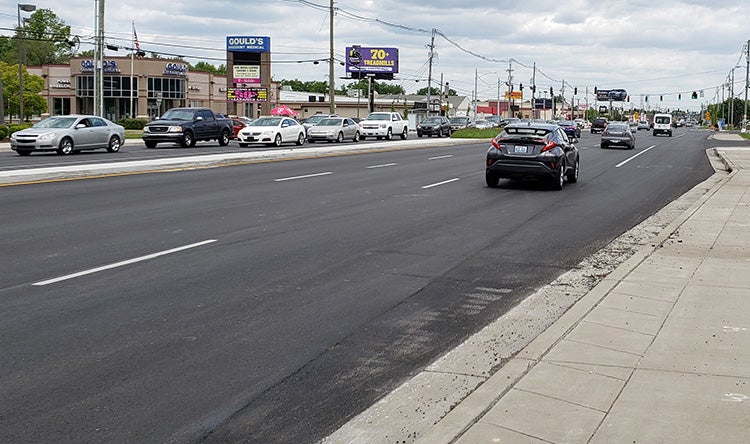 A number of challenges complicated the effort. Faced with a short federal grant deadline, the project was on an accelerated schedule from the environmental process through design and construction. The project also dealt with an extremely congested utility corridor. Completed in 2020, the reconstructed highway includes significant upgrades to pedestrian areas and intersections, along with raised medians, new turn lanes and better signage.
"The New Dixie Highway project is a testament to the long-standing commitment of community and agency partners to improving this corridor," the authors wrote.
Read more about the redesigned and improved highway in "Partnerships Bring New Dixie Highway Project to Life," originally published in the Summer 2021 ASHE Scanner and republished with permission.