In The Media
Massive Florida Water Quality Project Begins Operations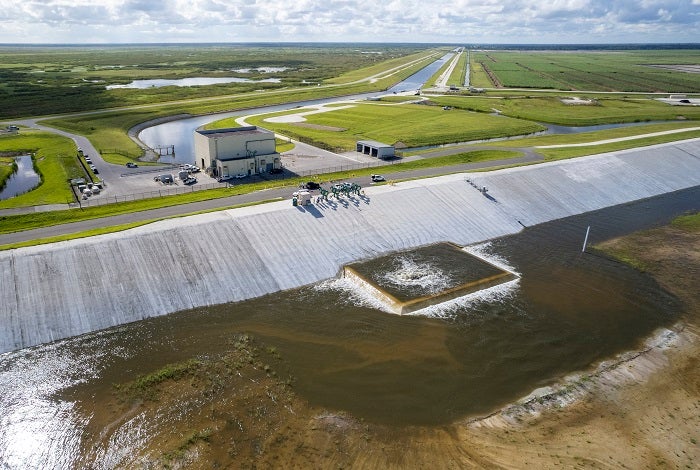 As the first part of the Indian River Lagoon South Restoration Project and part of the greater Comprehensive Everglades Restoration Plan, the C-44 Reservoir and Stormwater Treatment Area project will reverse the damaging effects of pollution and unnaturally large freshwater discharges into these ecologically vital water bodies.
Our team has worked on this project since 2004, and we have developed the project from site evaluation, through basis of design, to the detailed design and construction documents, including construction phase and start-up support.
"Now with the construction essentially complete, there is no evidence of individual design and construction efforts but rather one cohesive project providing water attenuation and water quality benefits to the entire South Florida and Everglades system"

— Katie Duty
In this article by Civil Engineering magazine, HDR's project manager and principal for the C-44 Reservoir Stormwater Treatment Area project, Katie Duty, discusses our ongoing involvement with this massive project.