In The Media
Program Management Lessons from the $1.5 Billion Council Bluffs Interstate System
The Council Bluffs Interstate System Improvement Program, focused on the reconstruction of Interstates 80, 480 and 29, is one of the largest efforts undertaken by the Iowa Department of Transportation. It includes 47 bridges, 12 interchanges and 146 highway lane miles. When complete, it will improve capacity on a section of highway originally designed and completed in the 1950s and '60s, bringing the roads up to modern design standards and improving safety for all drivers.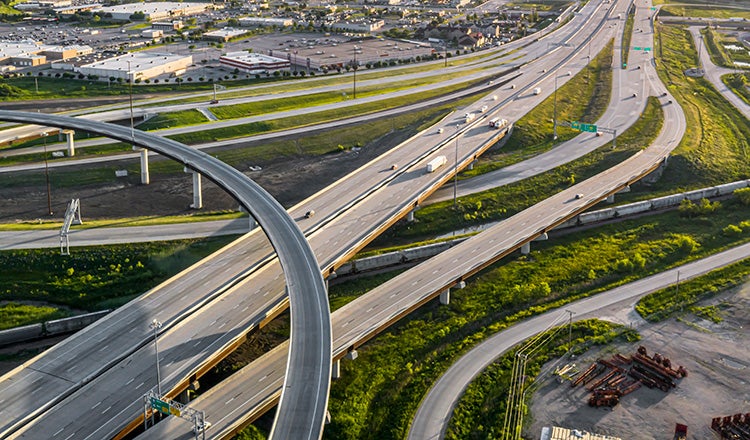 Mark Pohlmann, HDR's program manager for the Council Bluffs Interstate System, and Will Sharp, HDR's highways director, wrote about the program for Roads & Bridges magazine, detailing the benefits of its programmatic approach and the strategies employed to ensure efficient design development, construction scheduling, stakeholder communication and more.
HDR has provided program management for the $1.5 billion program since 2013 as well as design oversight, construction management and more. This approach was a first for the Iowa DOT and has been instrumental in keeping the program on schedule and on budget.
"The work has been made manageable and kept on schedule and budget through smart strategies that ensured everybody has a voice, everybody understands the project at hand and that the overall program is flexible enough to pivot toward highest priorities," the two wrote.
Read more in "Getting You There" in the July/August 2021 issue of Roads & Bridges.