Article
Program Management Puts Aspiration into Action Toward Mining Decarbonization
Mining companies around the world aspire to transform the legacy of mining by addressing the environmental, social and governance issues that matter most to their operations. The 2015 Paris Climate Accords renewed focus on decarbonization and, in late 2021, COP26 issued an urgent call to action to accelerate deep carbon emission reductions across all sectors. This focus has become increasingly evident in the mining sector, where six of the 10 largest U.S.-based mining companies have quantitative carbon reduction goals as part of their environmental, social and governance strategy. 
To achieve these goals, the mining industry is taking a multi-faceted approach toward decarbonization by leveraging a combination of strategic initiatives. Below we explore three decarbonization pathways and methods for managing the decarbonization journey, providing a framework for a programmatic decarbonization strategy comprised of realistic, incremental steps, and an effective way to match funding with high-impact solutions. 
Know Your Mining Decarbonization Options
For mining, the journey toward decarbonization involves three interrelated and interdependent pathways. Each is critical to achieve desired carbon reductions, but progress and investment in one pathway has impacts on the others. Managing decarbonization as a strategic program with thoughtfully planned and intentionally phased initiatives will better position an organization to achieve ambitious decarbonization goals than implementing ad hoc projects. 
1. Improving Operating Efficiency at Mines
Improving efficiency of mine design, core processes and equipment has always been a driver for bottom-line savings, reducing fuel and power consumption, hence carbon emissions. In the past, efficiency improvement was measured solely on return on investment, meaning initial investment needed to be justified by sufficient savings in operational cost. 
With the emphasis on decarbonization, reduced greenhouse gas emissions factor into operating efficiency investments. Efficiency improvements alone will not achieve ambitious carbon reduction goals, but continuous improvement in operating efficiency will ultimately offset necessary investments across the other decarbonization pathways.  
2. Electrify Mine Equipment
Fuels used in heavy-haul mining equipment and trucks represent a significant part of GHG emissions. For example, Newmont's surface and underground mining fleets are responsible for approximately 40% of the company's carbon emissions.
Electrifying mining fleets is a critical pathway toward decarbonization by reducing dependency on diesel fuel for daily operations. This requires collaboration, innovation and the capacity to scale new technology. One such example is the partnership between Newmont and Caterpillar to deploy a $100 million, 26 all-electric autonomous haulage vehicle fleet by 2027. Similarly, BHP, Rio Tinto and Vale launched the Charge On Innovation Challenge, a global competition for technology innovators to develop new concepts for large-scale haul truck electrification systems with the goal of cutting emissions from surface mining operations. Electrification of this equipment reduces diesel fuel use while increasing electricity demand. As such, continued integration of renewable energy for grid-supplied electricity is an important factor that would amplify the net carbon reduction of an electrification strategy.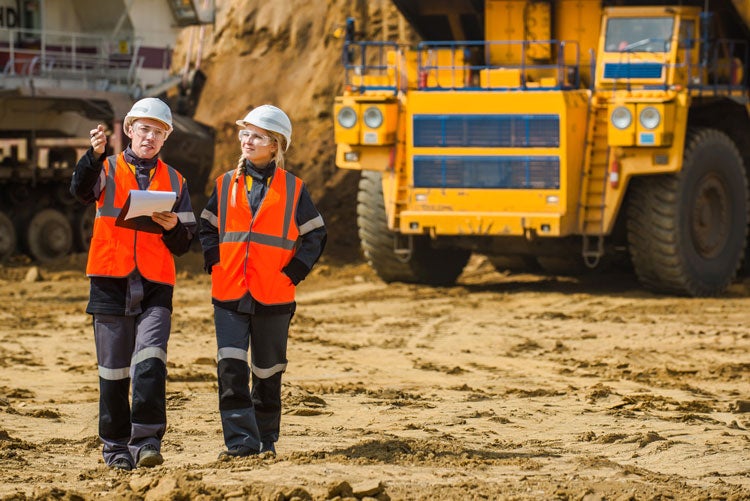 3. Integrate Onsite Renewable Energy at Mines
Mine operations require a significant amount of power — accounting for 12% of U.S. industrial energy consumption — and demand will only increase with electrification of equipment and trucks. At the same time, many mining operations are in remote areas, far from the power grid. This geographic context, combined with the need to transition to low-carbon electricity to meet decarbonization goals, creates a compelling business case for integrating onsite renewable energy. 
Onsite renewable energy generation, such as a photovoltaic solar facility with energy storage, can not only replace heavy fuel oil generators and reduce GHG emissions, but also enhance resiliency of mining operations. Alternatively, mining companies with access to reliable grid-supplied electricity can utilize market-based approaches to buy renewable energy, such as a virtual power purchase agreement. Whether grid-supplied or generated onsite, increasing use of renewable energy is a key companion strategy to electrification.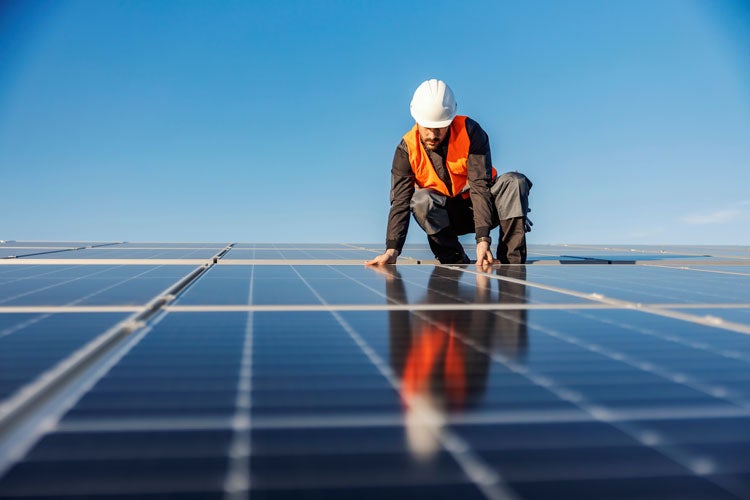 Managing the Mine Decarbonization Journey
With a collective, complementary set of initiatives working together to build a decarbonization portfolio, incremental achievements support the long-term goal. Simply stated, it's a marathon, not a sprint. The following steps highlight a programmatic approach to establish a cohesive, strategic plan for accomplishing decarbonization goals.
Start With a Program Roadmap
A comprehensive roadmap to achieve deep carbon emission reductions should detail a long-term, incremental plan that prioritizes near-term actions based on the greatest carbon reduction potential per dollar invested. That typically means defining a portfolio of initiatives that can be implemented in a specific mine, and a complementing set of initiatives that can be implemented across the organization.
Developing this roadmap requires a deep understanding of the interrelation between decarbonization strategies and operational realities. A multi-criteria prioritization framework that consistently weighs a wide range of factors can take the subjectivity out of decision making, enabling mining companies to consistently determine where to make investments. Effective prioritization frameworks go beyond dollars and carbon, considering other factors such as technology maturation, O&M considerations, and other potential environmental and social impacts. Once integrated into a capital planning process, the framework can be updated real-time to account for changing market conditions and advancement in emerging technologies. 
An actionable roadmap includes specific initiatives, and outlines how and when to undertake each one, big or small. Prioritize the most impactful projects using a combination of data and foresight. Major initiatives, like building onsite generation, require careful planning and significant resource commitment. Therefore, large projects should be planned with the entire program in mind to mitigate cost and schedule risks, and to avoid resource bottlenecks. Some projects, such as those involving efficiency improvements, may not have the same impact as renewable energy but they could be low hanging fruit that can be combined with the mine's capital maintenance projects.
Assemble a Team 
It takes dedicated staff to properly manage and execute a portfolio of decarbonization projects collaboratively with others across the organization. Organized with the specific capabilities and expertise to effectively execute a decarbonization plan, the team bridges communication with key stakeholders including mine operations and corporate leadership. The decarbonization team often needs diverse experience that historically hasn't been part of the mining industry, requiring mine operators to venture into new fields. Needs range from solar farm installation to electrical distribution planning for electrification readiness and beyond.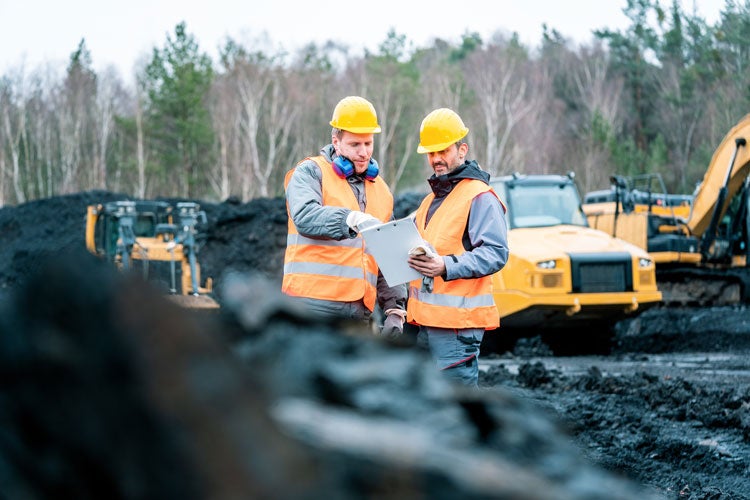 Managing a Program vs. Ad Hoc Projects
Managing decarbonization as a program drives execution consistency and efficiency across the program, identifies interconnectedness between projects to optimize resource allocation, and lays the groundwork for a strategic approach that fosters continuous project performance improvements. 
"The more ambitious the decarbonization goal, the more important it is to manage decarbonization initiatives as a program." 

— Clarice Kinsella
A programmatic approach also provides opportunities to bundle projects such as multi-site efficiency assessment. With some of the technologies required to decarbonize in various phases of maturity, technology risks can be mitigated with a fleet-wide basis. Similarly, selecting a common EV charger provider across all mines makes maintenance and spare parts programs more efficient. Mining companies can also leverage negotiation with volume contracting and gain efficiency as the team becomes more experienced. Sharing lessons learned amongst implementation team can continue to improve project performance. Mining companies will only capture the benefits if their decarbonization initiative is managed as a program rather than individually executed. 
The U.S. Securities and Exchange Commission has proposed a rule to enhance and standardize climate-related disclosures, with GHG emissions reporting being a key component. Accurately forecasting GHG emissions reductions relies on robust program monitoring and reporting. A project intake process coupled with program information management tools can help achieve that goal. 
With the implementation of such a tool, it's also possible to report ongoing program status and accomplishments to stakeholders. This data can be used for business analytics for senior management decision making, as well as public outreach to communicate relevant program parameters to the masses. 
The decarbonization process takes hands-on prioritization and management to effectuate — it's complex, and it's long term. A programmatic approach considers the total impact of the program and lays out a step-by-step process for incremental successes in support of your decarbonization goals.