Podcast
Speaking of Design Ep. 23: Georgia Tech's Flourishing Communities Collaborative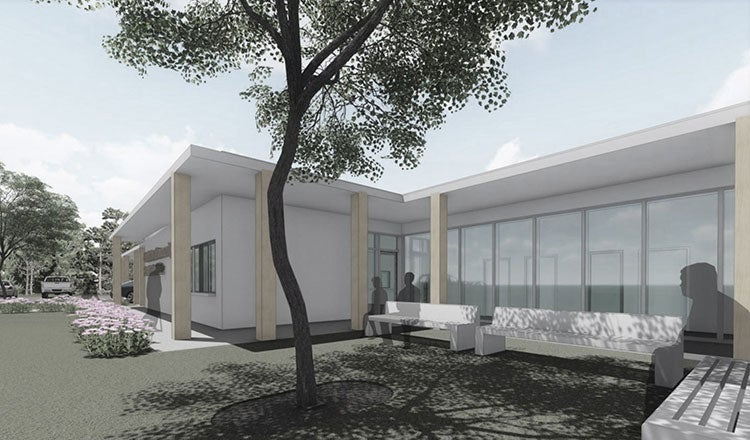 What if you could intertwine education and professional practice to do good? That's the concept behind the Georgia Tech School of Architecture's Flourishing Communities Collaborative, a unique academic lab that partners faculty, students and professionals to take on real pro-bono design projects. On this episode of Speaking of Design, we'll hear about the benefits of that immersive educational experience and the experience of designing a new healthcare clinic for Clarkston Community Heath, a free healthcare clinic for uninsured and underserved residents of Clarkston County.
Subscribe
---
Featured on this Episode
Michael Street is a health planning principal in our Atlanta office. More than 25 years into his career, his portfolio includes hospitals stretching from Toronto to San Francisco, and even as far as Shanghai and Abu Dhabi — designing patient care units, surgical and emergency departments, and other healthcare services. Michael also has a passion for mentoring younger designers who are new to the field. More about Michael
---
Jessica Flake is a project manager at Studio SOGO, a small Atlanta-based architecture studio that specializes in commercial and residential design. As a graduate of Georgia Tech's Master of Architecture program, Jessica was excited to share her experience with the students coming up behind her. "When I was in school, I always really longed for an understanding of how what I was learning in the classroom was going to translate into the real professional world," she said.
Julie Kim is the director of the Flourishing Communities Collaborative, associate chair of the School of Architecture and director of Undergraduate Studies at Georgia Tech. In addition, she is the founder and principal of c2architecturestudio.
Ennis Parker is the managing director of the Flourishing Communities Collaborative and the Niles Bolton Professor of Practice with a joint appointment in the School of Architecture and the School of Building Construction at Georgia Tech. He has nearly 50 years of experience managing large design and construction projects.
Gill Gingher and Alex Watson were among six graduate students who participated in the fall 2000 Flourishing Communities Collaborative working with Clarkston Community Heath.
---
Credits: Produced by Danny Sullivan and John Tourek. Additional thanks to Michael Merritt and Susan Olson.