In The Media
Well-Lit for Well-Being in Hospitals
A Range of New Healthcare Lighting Strategies Can Improve Experiences For Providers and Patients Alike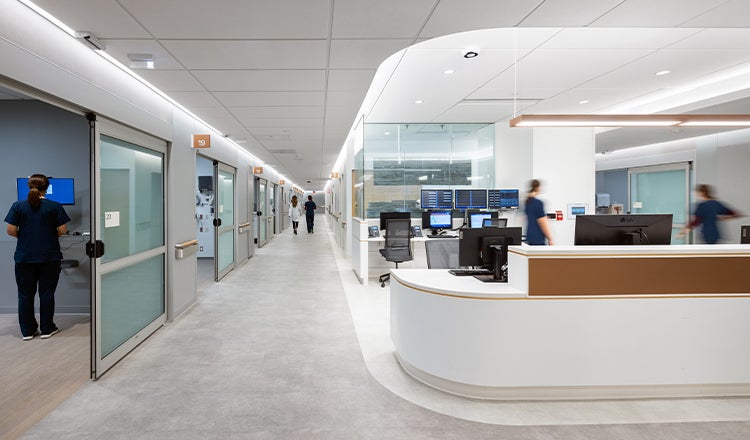 The Illumination Engineering Society brought together leaders from the lighting industry and healthcare sector to participate in a virtual panel discussion titled "Well-Lit for Well-Being in Hospitals: The Connection Between Quality Light and Enhanced Healthcare Environments." The panelists presented their professional viewpoints and research findings about how lighting can be part of an enhanced healthcare experience. We are pleased to provide a high-level overview of this timely conversation.
Moderated by Karen Murphy, chair of the IES Healthcare Lighting Committee and director of lighting design at HDR, the panel consisted of: John Curran, a long-time design and construction leader in healthcare; Brooke Silber, associate principal director of lighting for BR+A; and Andrea Wilkerson, lighting engineer/researcher for Pacific Northwest National Laboratory. (Editor's note: This article's author, Craig Casey, represented Lutron Electronics and the manufacturer's perspective.)
As technology-driven industries, both healthcare and lighting are constantly evolving. The discussion focused on two important and emerging trends in the design of healthcare environments: patient experience and the need to deliver flexible lighting solutions that adapt over time. This article summarizes the conversation and provides high-level strategies to consider when embarking on your next (or first) healthcare project, as well as common-sense tips that can be helpful immediately.